Marcos Ambrose survives heavy Pocono crash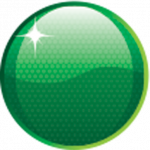 Marcos Ambrose has survived a heavy crash in the final moments of the Gillette Fusion ProGlide 500 at Pocono Raceway in Pennsylvannia.
The Australian was having his strongest run in recent weeks around the 2.5-mile speedway, running in the top 20 for much of the race after qualifying in 16th place.
But when AJ Allmendinger put a fierce block on Richard Petty Motorsports team-mate Kasey Kahne as the field thundered down the backstretch, Kasey was forced onto the grass and spun back in front of the field.
The multi-car wreck that followed caught out Ambrose, sending him hard into the guard railing on the inside of the track. The 32-year-old was examined and released by NASCAR medical officials in the infield care centre.
"Wow, we just can't buy a break this season," said Ambrose.
"We had to work hard today, the car wasn't brilliant, but we definitely had the pace at the end to have a strong finish.
"Once again we were in the wrong place at the wrong time when the accident happened ahead of us, and there was nothing I could do to miss it.
"We've got to keep positive, we're in Michigan next weekend, and we'll be looking to make amends there."
Ambrose now switches to dirt competition for the Gillette Prelude to The Dream at Eldora Speedway on Wednesday.
Now run in a team's format, Ambrose will be joined by fellow NASCAR drivers Kyle Busch, Jimmie Johnson, Matt Kenseth, David Reutimann and Dave Blaney as well as motorcros star Travis Pastrana on a team representing the Levine Hospital for Children.