F3 announces new East Coast Shootout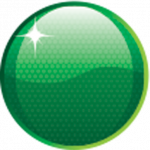 The Formula 3 Australian Drivers Championship has announced a new 'series within a series' for the second half of the 2010 season.
A three-round sub-series will now complete the 2010 Gold Star season, kicking off at Morgan Park Raceway in Warwick before progressing to Eastern Creek in Sydney and Sandown in Melbourne. The category's previously scheduled appearance at Winton Motor Raceway has been dumped as a cost saving initiative.
It is planned that the Formula 3 'East Coast Shootout' will become a mainstay of future seasons as a focal point within the overall Australian Drivers Championship chase.
The East Coast Shootout will be structured similar to the New Zealand-based Toyota Racing Series' International title, which is run within its existing championship.
It will allow drivers to compete in three focussed rounds for a title separate to that of the overall season's championship. As such, it will also allow drivers who have only contested a partial schedule to date, or who were intending on competing later in the year, an opportunity to win a title despite not completing the full championship trail.
Sponsorship and incentives for the series are currently being sourced and will be designed to reward competitors who compete in all three rounds, but also offer a tangible reward for drivers of all cars to strive for.
These initiatives have been implemented with the full support of the Shannons Nationals, of which Formula 3 Australia is a core category and stakeholder.
Formula 3 Australia Chairman Ian Richards said that the East Coast Shootout is aimed at increasing the value for current and potential F3 competitors.
"We are always assessing our position and doing what we can to offer value to those competing and to those looking to compete within the series," he said.
"It was clear that we needed to shake up the establishment and be more proactive to ensure a strong finish to the year and this is just the first part of that effort. We have never been so busy following opportunities for potential growth for Formula 3 racing in this part of the world.
"The numbers on the circuit may not reflect this at the moment however there must be a longer term, broader approach to this and that is what we are putting in place. There is a strong, viable future for Formula 3 racing within Australasia and we continue to work to that goal."