Denny Hamlin wins Pocono as tempers flare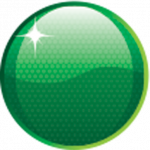 Denny Hamlin has continued his dominance at Pocono Raceway by winning his fourth Sprint Cup race at the Pennsylvania track today in the Gillette Fusion ProGlide 500.
But post-race attention was focused on a pit road scuffle between Hamlin's young Joe Gibbs Racing team-mate Joey Logano and Richard Childress Racing driver Kevin Harvick.
Harvick and Logano, who clashed earlier this year in a Nationwide Series race at Bristol Motor Speedway, again caused a stir when racing in the closing stages of the race, with Harvick spinning Logano at Turn 3.
Logano, who remarkably kept his #20 Home Depot Camry off the wall, parked his car next to Harvick's on pit road after the chequered flag, with both crews and drivers sharing heated words in a post-race scuffle.
"Racing the 29 (Kevin Harvick) and he let me go in the middle of the straightaway and then decided to dump me in the next turn," said Logano.
"I don't know what his problem is with me but it's probably not his fault. His wife wears the fire suit in the family and tells him what to do. It's probably not his fault.
"We rallied back from 30th in two laps so at least we got something out of it. Not a top-five like we should have finished, but it is what it is. I don't know what I ever did to (piss) him off, but he is apparently stupid."
Harvick blamed Logano for the crash, saying the young gun failed to give him enough room.
"I got into him there going into (Turn) 3 and he just races with not giving people any respect and not much room," said Harvick.
"So, we just wound up getting together. It's unfortunate, but that's the way it goes."
While Joe Gibbs Racing officials were summoned to the NASCAR hauler to discuss the Logano incident, their other two cars finished first and second in the 200-lap race, with Kyle Busch beating home former JGR driver Tony Stewart for second place.
Hamlin could not explain his Pocono dominance, but admitted that he could stick with the race pace with ease for most of the race before pressing hard at the final green-white-chequer finish.
"I don't know, I just search around and seem to find what works," said Hamlin.
"The thing is, though, I've got cars good enough to where I can run 80 percent all day and still be able to keep up with the guys.
"That's what makes it easy for me to look really good is the fact that I don't have to push my car over the limit and it still has speed."
Marcos Ambrose was on course for a solid finish today but was caught up in a scary crash on the final lap, sustaining a heavy hit in his Little Debbie Camry – see further story for more details.
RESULTS: Gillette Fusion ProGlide 500 At Pocono Raceway
| | | | |
| --- | --- | --- | --- |
| 1. | #11 | Denny Hamlin | 200 laps |
| 2. | #18 | Kyle Busch | |
| 3. | #14 | Tony Stewart | |
| 4. | #29 | Kevin Harvick | |
| 5. | #31 | Jeff Burton | |
| 6. | #42 | Juan Pablo Montoya | |
| 7. | #33 | Clint Bowyer | |
| 8. | #43 | A.J. Allmendinger | |
| 9. | #77 | Sam Hornish Jr | |
| 10. | #99 | Carl Edwards | |
| 26. | #47 | Marcos Ambrose | 199 laps |
2010 NASCAR Sprint Cup Series
Points Standings after Race 14 of 36
| | | |
| --- | --- | --- |
| 1. | Kevin Harvick | 2063 points |
| 2. | Kyle Busch | 2044 |
| 3. | Denny Hamlin | 1927 |
| 4. | Matt Kenseth | 1905 |
| 5. | Jeff Gordon | 1839 |
| 6. | Jeff Burton | 1812 |
| 7. | Kurt Busch | 1804 |
| 8. | Jimmie Johnson | 1770 |
| 9. | Carl Edwards | 1736 |
| 10. | Mark Martin | 1723 |
| 11. | Greg Biffle | 1715 |
| 12. | Clint Bowyer | 1694 |
| 30. | Marcos Ambrose | 1208 |