Colin Sieders close to Fujitsu V8 return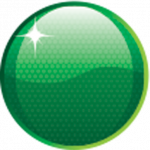 Colin Sieders is making arrangements to contest the next round of the Fujitsu V8 Supercars Series in Townsville next month.
The 27-year-old, who recently became a father for the first time, is currently working on securing funds to compete in the popular street race.
At this stage, 27 entries have indicated interest in the North Queensland event.
Sieders has not raced in the Fujitsu V8 Series since the Bathurst round last year. He is the only V8 Supercars driver who competes with a handicap, using a hand clutch as he only has 30 percent use of his left leg.
THE FINAL RACE OF THE 2023 REPCO SUPERCARS CHAMPIONSHIP ON ONE OF THE WORLD'S BEST STREET CIRCUITS. GO ALL IN AT THE VAILO ADELAIDE 500, CLICK HERE TO BUY TICKETS
Sieders told Speedcafe.com.au that the aim is to "dust the cobwebs" off his ex-Britek Ford Falcon BF – last raced by his younger brother David at Homebush in the Fujitsu Series last year.
"I want to get some miles under my belt, do a decent test, and get back into the swing of things up at Townsville," he said.
"The whole intention of trying to do Townsville is to dust off the cobwebs to get back up to speed. Dave ran fifth in the car at Homebush last year, so it's a competitive car. I'd like to think I'd be able to run near the top 10 or wherever Drew Russell is. He'd be a good benchmark for me. He has a similar car to me."
Besides his Townsville sponsor hunt, the Sydney-based Sieders Racing Team is in the middle of applying for a Wildcard entry in the main V8 Supercars endurance races at Phillip Island and Bathurst.
Sieders hopes that an outing at Townsville will go some way to ensuring a spot in the enduros for himself and brother David.
"Our aim is to get a Wildcard entry and get back into some real racing," he said.
"I want to do a meeting, which should help our Wildcard cause. Dave shouldn't need to do a meeting – he did pretty well last year."
Sieders is unsure at this stage which car he will use in his Wildcard application. His first preference is to run a Falcon. Last year, the team leased a Triple Eight Falcon BF for David Sieders and Andrew Fisher. That T8 option is not available this year, leaving the team on the hunt for a suitable vehicle.
"At this stage we don't know what car we'd run. We're talking to a few people," he said.
"We kind of want to do it in a Ford because that's what we know and that's what we did it in last year, and with the lack of Fords in the field this year, it makes more sense to run a Falcon. That could pursued V8s a bit too.
"We're not really sure at this stage. We'd consider running a Commodore. At the end of the day it doesn't really matter."
Other Wildcard applications are likely to come from Matthew White Motorsport, Adrenaline Motorsport and Greg Murphy Racing.