Ryan Briscoe takes IndyCar win in Texas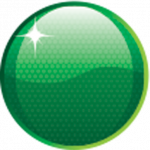 Australian IndyCar ace Ryan Briscoe has put Team Penske in Victory Lane with a win in the Firestone 550 at Texas Motor Speedway today.
Briscoe beat home fast femme Danica Patrick in a late-race battle for the win, with Andretti Autosport getting all four of its cars in the top 10 at the ultra-fast 1.5-mile speedway.
The race also saw Dario Franchitti take over the IZOD IndyCar Series championship lead from Aussie Will Power, with Power finishing a lap down in 14th place as a result of a splash-and-dash pit stop in the closing stages of the race.
For Briscoe, who will race for the Toll Holden Racing Team at the Armor All Gold Coast 600 this October, the Texas win was the best way to put his crash in last weekend's Indy 500 well behind him.
"We always come here with confidence that we have good cars and the stats show that," said Briscoe.
"This is a huge win. Not only for winning, but to get this championship rolling for the No. 6 car. It's been a really difficult start to the season for this team. It's so competitive this year. It's not easy to run consistently in the top 3 or 5."
Briscoe led entering the final series of pit stops, but Patrick assumed the lead after the stops were completed, but Briscoe was able to take back the lead with the aid of his Push-To-Pass button.
"Danica got by us and I didn't want to make any aggressive moves and block," said Briscoe.
"I gained some momentum on the next lap, used the push-to-pass and was able to pass her out of Turn 4 and into Turn 1.  She gave us a real run for our money tonight.  It was fun racing side-by-side with her."
Patrick was pleased to put a solid race on the board after a tough start to the season.
"It was a good weekend last weekend in Indy and it was a good weekend here in Texas," said Patrick.
"Sometimes the little victories that I have throughout the season are not necessarily obvious on the track. Maybe they're in other aspects of what I'm doing, winning little victories here and there to get everything in line to perform from top to bottom on race day.
"I've been working hard all season. It's just really nice to have a result to show how hard I've been working and how hard the team has been working as well."
RESULTS: Firestone 550 at Texas Motor Speedway
| | | | |
| --- | --- | --- | --- |
| 1. | #6 | Ryan Briscoe | 228 laps |
| 2. | #7 | Danica Patrick | |
| 3. | #26 | Marco Andretti | |
| 4. | #9 | Scott Dixon | |
| 5. | #10 | Dario Franchitti | |
| 6. | #11 | Tony Kanaan | |
| 7. | #37 | Ryan Hunter-Reay | |
| 8. | #19 | Alex Lloyd | |
| 9. | #4 | Dan Wheldon | |
| 10. | #14 | Vitor Meira | |
| 14. | #12 | Will Power | 227 laps |
2010 IZOD IndyCar Series
Points Standings after Race 7 of 17
| | | |
| --- | --- | --- |
| 1. | Dario Franchitti | 246 |
| 2. | Will Power | 243 |
| 3. | Scott Dixon | 235 |
| 4. | Helio Castroneves | 211 |
| 5. | Ryan Briscoe | 208 |
| 6. | Ryan Hunter-Reay | 201 |
| 7. | Justin Wilson | 179 |
| 8. | Tony Kanaan | 179 |
| 9. | Marco Andretti | 169 |
| 10. | Dan Wheldon | 164 |