Jac Haudenschild wins before Saturday rain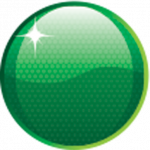 National Sprintcar Hall of Famer Jac Haudenschild won the inaugural Hall of Fame Classic Presented by Mediacom for the World of Outlaws at the legendary Knoxville Raceway on Friday night before rain put paid to Saturday night's action.
Haudenschild took advantage of the inverted top 20 finishers from Thursday night's Mediacom Shootout to win the 25-lap main event ahead of Brian Brown and Tyler Walker.
Haudenschild started on the pole and jumped to an early lead over Brian Brown and Mark Dobmeier. While that pair battled for the second spot, Haudenschild was able to open a comfortable lead as he negotiated lapped traffic.
The first 23 laps of the race went non-stop before a caution flew on the 24th circuit when Donny Schatz lost a tire while running sixth. On the ensuing double file restart, Haudenschild chose the low side of the track. He used a strong restart to lead the field into turn one, only to have the caution come out again. On the second restart he again had a good run down the front straightaway and was able to pull away from Brown over the last two laps aboard the Owens-Corning Fiberglass XXX.
Walker's third place is his best finish of the season with the World of Outlaws and his best finish at Knoxville since 2003. He lined up fifth on the final two restarts and was able to charge past Kraig Kinser and Mark Dobmeier to score the podium finish.
2008 Kevin Gobrecht Rookie of the Year Award winner Lucas Wolfe finished fourth ahead of Australian Kerry Madsen, 17th starting Jason Sides, Kraig Kinser, Mark Dobmeier, Brad Sweet and Sammy Swindell.
Thursday night winner, Australian Brooke Tatnell was classified 23rd.
Joey Saldana used a fifth-place finish on Thursday night to stay on top of the World of Outlaws championship standings. The native of Brownsburg, Indiana currently holds a 19-point advantage over Jason Meyers, who finished second in the opener on Thursday, with 20-time series champion Steve Kinser third, just 22 markers out of the lead.
Sides moved into the fourth spot in points after a fourth-place finish on Thursday night, with four-time and defending series champion Donny Schatz currently fifth in the series standings.
World of Outlaws Sprint Car Series
Hall of Fame Classic Presented by Mediacom
Knoxville, IA; June 4, 2010
A-main (25 laps)
| | |
| --- | --- |
| 1. | Jac Haudenschild |
| 2. | Brian Brown |
| 3. | Tyler Walker |
| 4. | Lucas Wolfe |
| 5. | Kerry Madsen |
| 6. | Jason Sides |
| 7. | Kraig Kinser |
| 8. | Mark Dobmeier |
| 9. | Brad Sweet |
| 10. | Sammy Swindell |
| 11. | Chad Kemenah |
| 12. | Paul McMahan |
| 13. | Craig Dollansky |
| 14. | Donny Schatz |
| 15. | Lance Dewease |
| 16. | Joey Saldana |
| 17. | Jason Meyers |
| 18. | Don Droud Jr. |
| 19. | Daryn Pittman |
| 20. | Steve Kinser |
| 21. | Ed Lynch Jr. |
| 22. | Sam Hafertepe Jr. |
| 23. | Brooke Tatnell |
| 24. | Danny Lasoski |