Hampel dreams for World Championship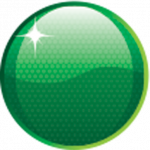 Jaroslaw Hampel says his maiden victory at the FIM Dansk Metal Danish SGP in Copenhagen has provided him with the belief that he can end Poland's 37-year wait for a world champion.
The 28-year-old claimed his first ever Grand Prix round win on Saturday night after defeating fellow countryman Tomasz Gollob, British champion Chris Harris and home hero Hans Andersen in the final.
This result puts him five points clear at the top of the World Championship on 60 points, five ahead of Kenneth Bjerre and six in front of Gollob.
On a night where many riders struggled for consistency, Hampel finished his heats with 11 points. He then kept his cool to win a re-run semi-final ahead of Gollob and Kenneth Bjerre.
This was before he came out on top in a furious first corner and roared home for a famous victory.
While Gollob is usually the man touted as being Poland's biggest hope for the gold, Hampel has established himself as the most likely rider to win the nation's first world crown since Jerzy Szczakiel triumphed back in 1973.
And he admits his maiden SGP win has given him the confidence that he could go all the way.
"It's very important because right now I know I can stay in first place. I am stronger," said Hampel.
"I feel great this year. I prepared everything very carefully before this season and it's working very well at the moment.
"It's a great feeling to be here and stand in first place. I've worked very hard this season and it's not that easy.
"But everything is on the way and I'll try and keep up my good start later in the season. This was terrific."
While there was very little passing in the opening stages of the meeting, the track exploded into life in the third set of heats.
Riders had to be on top of their game to ensure their bike set-ups matched the changing track conditions.
Australian Jason Crump and Chris Holder both missed a transfer spot in the semi-finals with Crump finishing third in his and Holder being excluded from the second semi-final.  Crump remains fourth in the standings with Holder now eighth.
The new World Championship leader will bid to defend his advantage in his homeland at the FIM Torun SGP of Poland on June 19.
Dansk Metal Danish SGP Final
| | |
| --- | --- |
| 1. | Jaroslaw Hampel |
| 2. | Thomasz Gollob |
| 3. | Chris Harris |
| 4. | Hans Andersen |
Semi-Final 1
| | |
| --- | --- |
| 1. | Hans Andersen |
| 2. | Chris Harris |
| 3. | Jason Crump |
| 4. | Andreas Jonsson |
Semi-Final 2 (re-run)
| | |
| --- | --- |
| 1. | Jaroslaw Hampel |
| 2. | Tomasz Gollob |
| 3. | Kenneth Bierre |
| 4. | Chris Holder (exc) |
WORLD CHAMPIONSHIP STANDINGS (after four rounds)
| | | |
| --- | --- | --- |
| 1. | Jaroslaw Hampel | 60 |
| 2. | Kenneth Bjerre | 55 |
| 3. | Tomasz Gollob | 54 |
| 4. | Jason Crump | 43 |
| 5. | Andreas Jonsson | 43 |
| 6. | Hans Andersen | 37 |
| 7. | Nicki Pedersen | 36 |
| 8. | Chris Holder | 35 |
| 9. | Magnus Zetterstrom | 31 |
| 10. | Chris Harris | 31 |
| 11. | Rune Holta | 29 |
| 12. | Greg Hancock | 28 |
| 13. | Emil Sayfutdinov | 27 |
| 14. | Fredrik Lindgren | 27 |
| 15. | Tai Woffinden | 15 |
| 16. | Janusz Kolodziej | 12 |
| 17. | Antonio Lindback | 6 |
| 18. | Matej Kus | 3 |
| 19. | Leon Madsen | 3 |
| 20. | Nicolai Klindt | 1 |