Ryan Briscoe to start from pole in Texas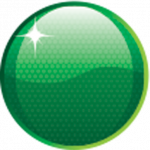 Ryan Briscoe has qualified on pole for this weekend's Firestone 550K IZOD IndyCar Series at Texas Motor Speedway.
The Australian just edged out recently crowned Indy 500 winner Dario Franchitti and fellow Australian Will Power.
Briscoe earned his 10th PEAK Performance Pole Award with a four-lap average speed of 215.273 mph (1m:37.3275s) in the No. 6 Team Penske car.
"I think we can just call it a win and not go out (tomorrow)," joked Briscoe.
"I wish. It's a great feeling to get the pole here. Thanks Dario (Franchitti) for falling off that little bit on the last lap."
Franchitti, seeking to be the third consecutive Indianapolis 500 champion to win at Texas in the same year, was 0.0057s off Briscoe's pace.
Power will start third for tomorrow night's race ahead of Scott Dixon, which means that the top four starting drivers at Texas are all Armor All Gold Coast 600 drivers in October. Briscoe will race with the Toll Holden Racing Team, Franchitti with Jim Beam Racing, Power with Ford Performance Racing and Dixon with Jack Daniel's Racing.
The other Gold Coast 600 driver in the IndyCar field, Alex Tagliani (Kelly Racing) will start down in 20th place.
See below for full starting order for this weekend's race at Texas.
| | | | | |
| --- | --- | --- | --- | --- |
| Pos | Car | Driver | Car Name | Speed |
| 1 | 6 | Ryan Briscoe | Team Penske | 215.273 |
| 2 | 10 | Dario Franchitti | Energizer | 215.261 |
| 3 | 12 | Will Power | Verizon Team Penske | 215.158 |
| 4 | 9 | Scott Dixon | Target Chip Ganassi Racing | 215.152 |
| 5 | 3 | Helio Castroneves | Team Penske | 214.411 |
| 6 | 19 | Alex Lloyd ( R ) | Boy Scouts of America | 214.408 |
| 7 | 06 | Hideki Mutoh | Formula Dream/Panasonic | 214.380 |
| 8 | 7 | Danica Patrick | Team GoDaddy.com | 214.098 |
| 9 | 32 | Mario Moraes | KV Racing Technology | 213.800 |
| 10 | 26 | Marco Andretti | Team Venom Energy | 213.785 |
| 11 | 5 | Takuma Sato ( R ) | Lotus-KV Racing Technology | 213.692 |
| 12 | 22 | Justin Wilson | Team Z-Line Designs/DRR | 213.602 |
| 13 | 11 | Tony Kanaan | Team 7-Eleven | 213.346 |
| 14 | 8 | E.J. Viso | PDVSA-Jet Aviation-KVRT | 213.336 |
| 15 | 4 | Dan Wheldon | National Guard Panther Racing | 213.316 |
| 16 | 67 | Sarah Fisher | Dollar General/Sarah Fisher Racing | 213.256 |
| 17 | 18 | Milka Duno | CITGO | 213.222 |
| 18 | 24 | Tomas Scheckter | Roll Coater | 212.904 |
| 19 | 14 | Vitor Meira | ABC Supply Co./A.J. Foyt Racing | 212.805 |
| 20 | 77 | Alex Tagliani | FAZZT Race Team | 212.526 |
| 21 | 66 | Jay Howard ( R ) | Service Central/Sarah Fisher Racing | 212.448 |
| 22 | 36 | Bertrand Baguette ( R ) | Conquest Racing RACB | 212.349 |
| 23 | 2 | Raphael Matos | HP Luczo Dragon | 212.327 |
| 24 | 37 | Ryan Hunter-Reay | Team IZOD | 212.298 |
| 25 | 34 | Mario Romancini ( R ) | Conquest Racing | 212.101 |
| 26 | 78 | Simona de Silvestro ( R ) | Team Stargate Worlds/HVM | 211.289 |