Rossi wants F1 rules changed to run three cars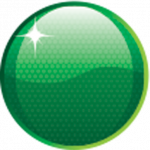 Current Formula One rules restrict teams from entering three cars in the World Championship, but that doesn't faze Valantino Rossi.
The seven-time MotoGP Champion told Italian newspaper La Gazzetta dello Sport that his desire to switch from two-wheels to four is still strong and that he'd like to compete with Ferrari, who have been an advocate of allowing F1 teams to enter three cars.
The 31-year-old has driven Ferrari's Formula One cars on a number of occasions – as recently as January this year when the famous Italian team gave him two full days at Barcelona in an old F2008 car.
Rossi has also competed in various rally events in the past.
He was quoted by La Gazzetta dello Sport saying he would not consider racing for Ferrari as one of its two main drivers.
"To have a strong team like Yamaha's (in MotoGP), Ferrari should hire Sebastian Vettel alongside Alonso," said Rossi.
"I would like to explore the possibility of a third car for myself."