Rossi to miss home GP after practice accident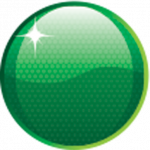 Valentino Rossi will miss his home Grand Prix at Mugello this weekend after breaking his right leg in a practice accident at Mugello.
Rossi has a displaced and exposed fracture of his right tibia and it will be the first time in his career that he will not participate in his home GP.
The defending world champion had a highside at turn 13 on his Fiat Yamaha M1 during the second practice session on Saturday morning at the Gran Premio d'Italia TIM. The incident threw him from his bike.
Rossi was flown by helicopter to the Careggi Hospital in Florence for medical examination and will be operated on as early as today. The full period of time of his recovery is yet to be determined.
The incident came after Rossi started the Italian Grand Prix in strong form, setting the fastest lap during opening practice and recording a best time 0.25s faster than the existing lap record from 2008.
To view video of the accident, click below.