Tomas Scheckter replaces injured Mike Conway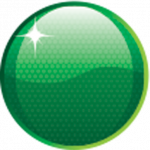 South African journeyman driver Tomas Scheckter has been selected as the replacement for the injured Mike Conway for the Firestone 550 at Texas Motor Speedway in Fort Worth this weekend.
Conway, who survived a horrific crash on the final lap of the Indianapolis 500 last weekend, has undergone surgery for fractures and soft tissue injuries on his lower left leg.
Those injuries, as well as a thoracic compression fracture to the spine, will keep Conway out of action for at least three months, ruling him out of virtually the rest of the 2010 IZOD IndyCar Series.
"I'm feeling fine at the moment, all things considered," said Conway.
"I'm just thankful that I came out of it alive. I'm hoping for a speedy recover and I'm already looking forward to being back behind the wheel of a race car."
Stan Sport is the only way to watch every round of the INDYCAR SERIES. Click here for all the action streaming ad-free, live and on demand.
Conway's recuperation leaves Dreyer & Reinbold Racing searching for drivers for the team's #24 Roll Coater/Dad's Root Beer entry, with Scheckter so far only confirmed for Texas.
Scheckter finished 15th for Dreyer & Reinbold Racing last weekend at Indianapolis and is also a former IndyCar race winner at Texas Motor Speedway.
"For us, Tomas made the most sense because we had a great run with him at this year's Indianapolis 500, he has a ton of oval experience and we have a seat fitted for him," said team co-owner Dennis Reinbold.
Scheckter, son of former F1 world champ Jody, said that he was pleased to be heading back to Texas, but that his thoughts were with good friend Conway.
"Firstly, I'm upset about seeing my friend and room-mate for most of last year get in such a terrible accident and my thoughts are with him," said Scheckter.
"I am happy that the team has chosen me to step in for him this weekend while he recovers. I have won at Texas, earned two pole positions and led over 200 laps at the track. I always love going there."
Another driver injured at the Indy 500 was American Ryan Hunter-Reay, who was the second car involved in the Conway shunt. But it was in a pit lane clash with Scott Dixon where the Andretti Autosports driver injured his thumb.
Hunter-Reay had surgery on his left thumb and will race in Texas with a carbon fibre splint.
In other IndyCar news ahead of Texas, de Ferren Dragon Racing has withdrawn its second entry for Davey Hamilton from this weekend's race.
The team suffered crashes with both its entries in last weekend's Indianapolis 500, forcing the team to focus on full-time driver Raphael Matos this week in the lead-up to Texas.
See below video of Danica Patrick talking you through a flat-out lap of the 1.5-mile Texas Motor Speedway.