Steve Johnson fractures leg in minor fall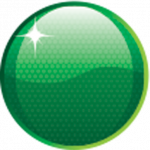 Jim Beam Racing driver Steve Johnson has added his name to V8 Supercars' injury list, fracturing his left leg and ankle after falling down a step last week.
Johnson is the second V8 driver in as many weeks to sustain an injury in a domestic incident after Speedcafe.com.au revealed earlier this week that Team BOC driver Jason Richards broke his nose while playing with his young children in a local park.
Johnson was in Fiji at the time for a friend's wedding where he misjudged a step on a poorly-lit timber deck.
Scans revealed that Johnson sustained two fractures to his left leg – one on his tibia and one on his lower left ankle. He also tore one of the three main ligaments in his ankle.
THE FINAL RACE OF THE 2023 REPCO SUPERCARS CHAMPIONSHIP ON ONE OF THE WORLD'S BEST STREET CIRCUITS. GO ALL IN AT THE VAILO ADELAIDE 500, CLICK HERE TO BUY TICKETS
The #17 Jim Beam-backed driver will remain on crutches for the next week but told Speedcafe that he will be fit and ready for the next round of the V8 Supercars Championship Series at Hidden Valley Raceway (June 18-20).
"I just missed a small step on a timber deck. It was at night and quite dark and the only thing lighting the deck was a few candles," he said.
"I was walking around the tables in the restaurant and didn't expect there to be a small drop off and I rolled my ankle.
"Unfortunately, I've got a couple of small fractures and a torn ligament, but nothing is broken too bad.
"I'm staying off it this week and starting physiotherapy next week so it should come good soon. It's only my clutch foot anyway!"
Johnson said that there is no chance the injury will keep him out of the car for Darwin.
"There's no chance of me missing of Darwin," he confirmed.
"It does affect my exercise regime. I've been able to get into the pool. That's allowed me to stay active, but I haven't been able to run or cycle.
"I've seen a few specialists and it should be OK. I probably still won't be able to run on it or turn on it, but it shouldn't mean too much in the car because I'm pushing straight down on the clutch, which we don't use much anyway."
In other Dick Johnson Racing/Jim Beam Racing news, the team was treated to a lunch at the Norman Hotel in Brisbane, courtesy of the hotel's General Manager Michael Fallon.
Fallon, a huge DJR fan, invited the entire team to lunch and drinks at his hotel as a way of congratulating them on leading the V8 Supercars series (DJR's James Courtney currently holds a 114 point lead in the title).
Johnson said that the team deserved a day out after their hard work to get them to the top.
"They deserve it. They haven't had much time off over the last couple of years," he said.
"They've been working pretty hard and they've been away from home a lot. They thoroughly deserve it.
"We've had this little break because we didn't go to Perth, so we used the break to repaint the floor of the work shop and we've built some new rooms upstairs for the engineers and storage.
"We hired a bus and went in there for a few hours. We had lunch, drinks and the boys had a great afternoon. It was a real good and a good reward for them after all their hard work and effort."