PMM V8 Ute driver racks up 100 starts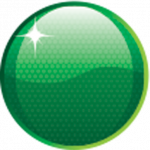 Scott 'Slamboy' Jennings will celebrate his 100th V8 Ute Race start during Round 3 of the 2010 Yokohama V8 Ute Racing Series – protected by Armor All at Hidden Valley Raceway, Darwin, in two week time.
The former U/19 AFL representative will chalk up his 100th start in Race 1 on Saturday and sees it as one of his biggest achievements.
"It's a fairly big milestone for me," said Jennings, whose V8 Ute is prepared by V8 Supercars team Paul Morris Motorsport.
"Playing 100 games in AFL comes around fairly quick but this has taken me a while. I'm really passionate about motorsport and to log 100 starts is a big milestone for me. It's great to do it in one of the best support categories in Australia, the V8 Utes."
Jennings completed two rounds in 2005, started a full season in 2006 and hasn't missed a round since. The Sydneysider is looking forward to chalking up his 100th race in Darwin as one of his backers resides there.
"Darwin is my home supporters' track, which is mainly because of Peter Mules from NT Shipping. He has supported me every year I've been there," he said.
"If I've been down and out with sponsors, Muley will come and pick me up and allow me to go racing again. His support is invaluable and we've come to be great friends."
The Samboy Racing Holden is currently in 13th position in the series, just ahead of former NASCAR champion, Kim Jane and a spot behind New Zealand V8 Ute champion Chris Pither.
"I'm not in a bad position at the moment however I would really like to get into the top 10," he said.
"I'm always positive when I go to Darwin. Our best result there was fifth in 2008. Last year we were unlucky to finish out of the top 10 after we qualified sixth but didn't finish Race 2 when we got caught up in the incident with Andrew Fisher."
Jennings changed teams earlier in the year and is learning a lot racing for friend and former team-mate Paul Morris.
"I'm really enjoying driving under Paul Morris Motorsport," he said.
"Paul and I raced together earlier in the year at the Clipsal 500 in the legends event and he taught me a lot."
Race 1 of the V8 Utes will be televised live on Network Seven, Saturday, 19th June.