MINIs confirmed as GC600 support class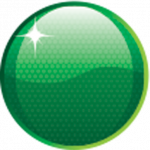 Hertz MINI Challenge – delivered by Pizza Capers has been named an official support category of the Armor All Gold Coast 600 event taking place on the Surfers Paradise Street Circuit in October.
This will be the second time MINI Challenge heads to the beachside circuit after last year's event that saw Paul Stokell take the round win.
Category Manager Ted Toleman said that the new shortened circuit will promote great MINI Challenge racing.
"We are proud to once again be invited to the Gold Coast event for the second year running," he said.
"The new circuit and great entertainment planned by V8 Supercars is going to make for a fantastic show in October and the category is pleased to be able to support one of the country's most iconic races.
"We have seen some thrilling MINI Challenge action this year as the category continues to grow and I'm sure the same exciting racing will be on offer when we head to the streets of Surfers Paradise."
MINI Challenge will be one of a number of categories supporting the Armor Gold Coast 600 that will see 18 world-class international drivers pair up with regular V8 Supercars teams.
Other support categories confirmed at this stage include the Australian Formula Ford Championship and the V8 Utes.
Besides the racing, a huge three night concert spectacular will be held called '600 Sounds.' Headlining the show will be The Beach Boys on Saturday evening.
The Armor All Gold Coast 600 will be held on October 22-24.
In other MINI Challenge news, Pizza Capers and MINI Challenge have put their support behind Nextgen VIP who will be giving away a MINI Cooper Chilli in Rooster Red valued at $43,526 on June 18 to raise money for the Multiple Sclerosis Society of Queensland.
To win the MINI and support the Multiple Sclerosis Society of Queensland, visit the Nextgen VIP website http://www.nextgenvip.com.au and purchase a ticket for $10 to be in for a shot at winning the car.
To check out some MINI Challenge action from Surfers Paradise, here are Part's 1 and 2 of Race 3 at the beachside track last year …