Force India takes legal action against Lotus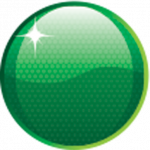 Force India has confirmed it will undertake legal action against Lotus Racing – claiming the first-year team have "benefited from the use of Force India F1 Team's intellectual property."
The controversy stems from the Lotus T127 having been developed using the same Aerolab wind tunnel that Force India used when designing their 2009 car.
Current Lotus chief technical officer Mike Gascoyne is at the centre of the dispute, having had a long association with Aerolab, and having acted as the technical chief for both teams at the time of using the wind tunnel.
The statement from Force India read: "The Force India F1 Team confirms it has instigated UK civil proceedings against 1Malaysia Racing Team SDN BHD (a Malaysian company), 1Malaysia Racing Team (UK) Limited (Lotus Racing's parent companies), Michael Gascoyne and Aerolab SRL.
"Force India believes that Lotus Racing, via its use of Aerolab and Fondtech facilities and data, has utilised and benefited from the use of Force India F1 Team's intellectual property, including components and tyres exclusively licensed by Bridgestone to the Force India F1 Team, on its wind tunnel model design for the current Lotus T127 chassis without permission from the Force India F1 Team.
"Force India states these are very serious claims and therefore it would not be taking such action if it could not provide supportive evidence."
This statement comes amidst an ongoing civil action by Aerolab against Force India over what the team describes as "undue termination of contract."
Gascoyne, who it has been speculated is still owed money by Force India from his prior employment with them, has not surprisingly played down the latest announcement.
"We regard the legal action as old news really," he told Autosport.
"It's a continuation of something that's been around for some time. Our position on it is very clear, that really there is no wrongdoing on our part – we've been indemnified by Aerolab and that situation with Force India is well known. We'd not want to comment. We feel that situation will become eminently clear to everyone as that develops."
Meanwhile, an awkwardly timed announcement from Lotus has confirmed the appointment of three former Force India employees to the team – with Mark Smith, Lewis Butler and Marianne Hinson announced as Technical Direction, Chief Designer and Head of Aerodynamics respectively.
It is understood that Smith will not be able to start work for Lotus for 12 months, unless Force India grant him an early release from his contract. This appears unlikely.