Formula 3 winner keeps close eye on V8 future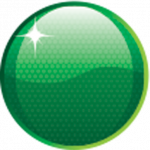 After taking his maiden Formula 3 race victories at Mallala last weekend, Ben Barker says he has made an important step towards his goal of racing V8 Supercars in the near future.
The 18-year-old Briton moved to Australia in November of last year having completed just one season of car racing (in British Formula Ford), and is currently competing in Australian Formula 3 for Adelaide-based Team BRM.
After an up and down opening three rounds, Barker was unbeatable at Mallala – winning all three races in impressive fashion.
"It's great to get my first wins in Formula 3," he told Speedcafe.com.au.
"We've had a bit of a yo-yo start to the season, and it's important for me to have proven that I can win races."
Barker says that he's aiming to race in the Fujitsu V8 Supercar Series next year, having already experienced VZ Commodores prepared by Greg Murphy Racing and Jay Motorsport at Winton in recent months.
"That's the plan," he said of the Fujitsu Series.
"At the moment I'm just trying to make contacts – trying to get my head in the door with all the V8 teams and just trying to form relationships with them.
"I'm hoping to get a few more tests towards the end of this year.
"I feel really comfortable in the cars – I really enjoy them. I think you either love them or you hate them, and I love them.
"It's interesting to compare the data with the other two guys in my team (BRM). I've got more of a V8-style when I drive an F3 car. I go into the corners a bit later than the other guys, turn it a bit slower around the middle of the corner, and then concentrate on getting really good exits."
As for the rest the rest of 2010, Barker is looking to continue his Mallala success while working closely with his more experienced, if younger, team-mate Mitch Evans.
"We're just going to try and win as many races as we can, learn a bit off Mitch, and hopefully turn some heads," he said.
After four rounds, Barker sits third in the Formula 3 Australian Drivers' Championship standings – just nine points adrift of leader Tom Tweedie.