Brooke Tatnell wins at Knoxville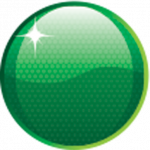 Three-time Australian Champion Brooke Tatnell won his first World of Outlaws main event since 2008 during the opening night of the Mediacom Shootout at Knoxville Raceway on Thursday night.
Tatnell, started from the pole position and led the entire 25-laps before holding off a hard charging Jason Meyers and Sammy Swindell near the end of the event.
On the white flag lap Meyers dove under Tatnell in turn one, but could not quite get enough of a run to make the pass and tried again in turn two. Tatnell wound up winning by a mere 0.761 seconds.
"It was definitely a good run and I'm really really proud of all of these guys," said Tatnell in Victory Lane.
"We are a little team and anytime that a team that doesn't run week in and week out with the Outlaws gets up for a victory is pretty special."
The win for Tatnell was the 10th of his career with the World of Outlaws, making him the 23rd driver in the 30-plus year history of the series to score double digit wins. It was his fourth career win at Knoxville, where he is also the track record holder in time trials, setting that mark in 2006.
By virtue of his win, Tatnell will start near the back of the field in Friday night's Hall of Fame Classic Presented by Mediacom which will feature an inversion of the Top-20 finishers from Thursday night, with $10,000 again awaiting the winner.
"It's going to be a lot tougher, that's for sure," stated the winner when asked about Friday's race.
"I'll have to see what those guys behind us were doing, because they were chopping and dicing and passing all over the place. I started my career at the back of the field, because in Australia they started the fastest cars at the back. I got good laps in passing cars. We'll have to have our car good, because there will be no easy roads tomorrow night."
Third-placed Swindell was left to lament what could have been after grabbing the lead on the initial start, which was negated by an opening lap caution period, from fourth position.
"We kind of had a chance to win, but it didn't work out that way. I was really gaining on Brooke (Tatnell) and had to fend off Jason (Meyers)," stated Swindell.
"Had we had that first start, the whole race would have been different. I showed him how to start it and it kind of hurt me a little bit. We had a car that could, but that's racing. We'll work on it and try to make it a little better."
Jason Sides followed up his win last Sunday night in Pennsylvania with a fourth-place finish aboard the Wetherington Tractor Service Maxim ahead of Joey Saldana, Steve Kinser, Danny Lasoski, Lance Dewease, Australian Kerry Madsen and the hard charging Craig Dollansky, who came from the 24th starting position after being forced to use a back-up car for the feature race.
World of Outlaws Sprint Car Series
Mediacom Shootout
Knoxville, IA; June 3, 2010

A MAIN – 25 laps
| | |
| --- | --- |
| 1. | Brooke Tatnell |
| 2. | Jason Meyers |
| 3. | Sammy Swindell |
| 4. | Jason Sides |
| 5. | Joey Saldana |
| 6. | Steve Kinser |
| 7. | Danny Lasoski |
| 8. | Lance Dewease |
| 9. | Kerry Madsen |
| 10. | Craig Dollansky |
| 11. | Paul McMahan |
| 12. | Brad Sweet |
| 13. | Donny Schatz |
| 14. | Chad Kemenah |
| 15. | Lucas Wolfe |
| 16. | Tyler Walker |
| 17. | Kraig Kinser |
| 18. | Mark Dobmeier |
| 19. | Brian Brown |
| 20. | Jac Haudenschild |
| 21. | Josh Schneiderman |
| 22. | Sam Hafertepe Jr. |
| 23. | Ed Lynch Jr |
| 24. | Adam Wilt |
| 25. | Toni Lutar |
| 26. | Dusty Zomer |
| 27. | Daryn Pittman |
World of Outlaws Championship Standings
| | | |
| --- | --- | --- |
| 1. | Joey Saldana | 3127 |
| 2. | Jason Meyers | 3108 |
| 3. | Steve Kinser | 3105 |
| 4. | Jason Sides | 2971 |
| 5. | Donny Schatz | 2964 |
| 6. | Paul McMahan | 2832 |
| 7. | Lucas Wolfe | 2820 |
| 8. | Danny Lasoski | 2817 |
| 9. | Jac Haudenschild | 2793 |
| 10. | Craig Dollansky | 2787 |