Adelaide to host 2012 OZ Sprintcar Title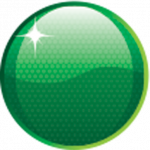 Adelaide's Speedway City has been awarded the rights to host the 50th Anniversary Australian Sprintcar Championship on January 25-28, 2012.
State and Territory association delegates of the SCCA (Sprintcar Control Council of Australia) accepted the Speedway City proposal over other South Australian venues Murray Bridge Speedway and the Borderline Speedway, Mount Gambier.
The SCCA acknowledged the professional presentation packages of all three applicants.
"All of the submissions were very professional, a far cry from the days of the A4 one-page submissions, and it was a close decision which was not an easy one to make, said SCCA General Manager Ross Allen.
"The positive thing from an SCCA point of view is that we have three very healthy and active tracks in South Australia.
"It is great for Speedway City and hopefully it will help them build on their successful season and World Series Sprintcars round (near capacity crowd on Boxing Day)."
The iconic Adelaide venue opened in 1979 with Wendy Turner and Bob Sincock entering their 15th season at the helm.
Australian champions Steve Brazier (1980), George Tatnell (1988) and Garry Brazier (2000) were all crowned at the 430-metre clayway and another exciting chapter in the history of Australian Speedway will be decided in 2012 to celebrate the 50th Anniversary of the SCCA Australian Sprintcar Championship, which was born at the Windsor Speedway near Sydney in 1963.
Turner said plans are already underway to make the 50th running of the event truly special.
"The great thing about getting the 2012 title is it will be the 50th Anniversary of the event so we will have a really great celebration over four days," said Turner.
"We have already started planning but we are also looking forward to an exciting start to this season as well."
The 2011 championships will be held at the Premier Speedway in Warrnambool on January 28/29.