V8 drivers adopt unique training regime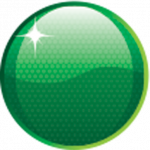 Paul Morris and Jack Perkins have parked their push bikes and are taking on a different form of training in preparation for their upcoming roles in the V8 Supercars endurance races.
Morris and Perkins, who will drive with Supercheap Auto Racing and Wilson Security Racing respectively at Phillip Island and Bathurst, are cutting laps of the 'Sugarbowl' in old sedans at the home-made race track near Morris's Norwell, Queensland race facility.
The pair says there is no substitute for laps in a race car.
Perkins enduro partner and former Morris V8 Supercars Championship Series driver Tim Slade is also involved in the unique training regime.
"We've decided to ditch the push bike and do this instead," Perkins told Speedcafe.com.au.
"You do an hour of running around the Sugarbowl here and you're absolutely buggered.
"It helps to keep your eye in. There's no substitute for actually driving, and we took all the power steering out of the cars so they're pretty heavy and hard to drive. It's just good for you.
"If you could, you'd drive a race car every day. We can't do that, so this is the closest we've got."
Morris said he came up with the idea last year when he was racing his Supercheap Auto-backed Sprintcar.
"I stumbled across this by accident last year. I hadn't really done any sort of training except for driving the Sprintcar. I got to Bathurst and it was one of the easiest Bathursts I'd ever done. I figure the best substitute for driving is driving," he says.
"We'll do it a few times a week. We were out there the other night for a couple of hours mucking around. It definitely sharpens you up, and your body certainly knows that you've done it.
Morris has a fleet of about 10 'pre-loved' cars to use at the Sugarbowl and says that like any speedway circuit, the track conditions constantly change, ensuring that you need to keep your mind on the job.
"The longest we can run is for about half an hour before we have to stop for fuel. We give it a top up and do some driver changes," he said.
"The good thing about it is that the track is always changing so you've got to really think about it as well. Apart from the physically aspect, you've got a surface which is always doing something different. If you get a few guys out there beating on your bumper, it certainly sharpens you up."