US racer set for Winternationals campaign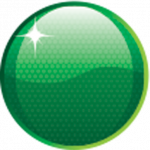 Multiple NHRA event winner Todd Patterson will take on 19 Australian Pro Stockers at the Castrol EDGE Winternationals at Willowbank Raceway over June 10-13.
The racer, part of the famous Patterson Racing Performance Warehouse family business, has travelled all the way from Kansas to compete in the event in the Pro Stock category, with 20 racers set to challenge for 16 final spots.
Patterson will be competing aboard Victorian customer Chris Solditos' new Pontiac GTO, and expects plenty of passion from the Australian racers.
"Through my dealings with our customers here I have always been very aware of the Australian racers' collective passion and their desire to race," said Patterson.
"That commitment has seen the bar being continually raised in Australian Pro Stock over the years and so we have a lot of respect for all of the local racers we will be lining up against next weekend.
"We know that our situation in driving a car we are unfamiliar with outside of a bit of testing will mean we will have a lot of work to do, but hopefully we can use the Winters Warm-Up to the best of our ability to get as many runs under our belt as possible so we can be competitive and give it a good crack on race day."
The Castrol EDGE Winternationals is the largest drag racing event outside of North America and is expected to host around 500 racers at the season-ending event, with in excess of 480 competitors set to hit the track over June 10-13. For more information please visit www.willowbankraceway.com.au