Monaro drag car saved from freak fire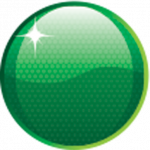 Former Australian Pro Stock champion Peter Ridgeway saved his brand-new Holden Monaro race car from near disaster after a freak fire broke out in his team's transporter yesterday.
The four-time class champ, preparing for next weekend's Castrol EDGE Winternationals, arrived at his truck at Willowbank Raceway in the morning to find smoke billowing from the nosecone of the truck after a generator had set fire to a bunch of rags overnight.
Ridgeway explained to Speedcafe.com.au that disaster was averted with some quick action.
"We had a generator going in the nosecone of the trailer the day before and it must have put some heat on some rags or carpet and it was smoldering," he said.
"When we got there in the morning I saw it smoking out of the vents. When I opened the door and the air hit it, it just went bang.
"It was burning pretty good. It got into the oil which was on fire. We dumped an extinguisher in there and had a hose going on it and we ended up going through the front of the truck to drag the fuel out of it.
"We called the fire brigade to come three quarters of the way through the fire and they put it out.
"We couldn't open the back door to get the race car out because the hydraulic ram won't work unless the generator has power. The car was trapped so we were pretty lucky we saved it all.
"It was a bit of a panic for about 15 minutes. We were shitty ourselves to say the least!"
Ridgeway is making a comeback after five years away from the sport and is looking to better his past achievements – being the first man to break the 7-second barrier and first to break the 300kmh mark in the class.
The Victorian told Speedcafe.com.au that having averted the fire disaster, he is confident his brand-new Monaro will be competitive at next weekend's Castrol EDGE Winternationals at Willowbank Raceway.
"It's all looking good. We're back up to speed and we're doing a few runs this afternoon," he said.
"I'm sure we'll be competitive. You never want to say you're going to win, but you'll never say you're going to lose. We'll do the best job we can and I'm sure we'll put on a good show for the Holden fans.
"We're very happy with the car. It's pristine. It's a Holden Monaro, built in the States, full carbon fibre body on the chassis and it's really good. We're very happy with it."
The Castrol EDGE Winternationals at Willowbank Raceway will be held next weekend on June 10-13.
To check out the build up to Ridgeway's shakedown run at Willowbank Raceway last week, click on the video below.