Kimi Raikkonen takes on new challenge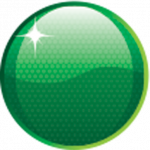 Former Grand Prix Champion Kimi Raikkonen faces a new challenge this weekend in Austria, taking on trials bike champion Taddy Blazusiak during this weekend's Erzberg Rodeo.
Raikkonen, currently 10th in the WRC standings in his inaugural season, will go head-to-head with Polish rider Blazusiak, with the pair competing against each other in their Citroen C4 WRC and KTM motorbike respectively.
Blazusiak is at the Erzberg Rodeo for an event called the Red Bull Hare Scramble. He has won the event three times. Up to 1500 riders will compete in the torturous trail bike race.
For Raikkonen and Blazusiak, the challenge is 13 kilometres of dirt road up a mountainside quarry and their Saturday showdown is set to be one of the events highlights.
Raikkonen says the unique race should be interesting.
"It should be a really interesting experience, although I really don't know what to expect," he said.
"I love bikes and I've got a few of my own, so I'm really looking forward to meeting Taddy and seeing the action. One thing I don't enjoy though is washing bikes, so I have to make sure that I win!
"Seriously though, it's going to be a nice challenge and I really don't know who can be quickest. I suppose it depends on what the course is like. I've seen some videos and it looks awesome. We're going to have a lot of fun this weekend."
Blazusiak is taking the event seriously, conducting testing this week in preparation.
"Erzberg is the race that started my career as an extreme enduro rider, so it is a very special for me," he said.
"Getting the chance to compete against Kimi in his rally car will be great. He's a great guy and a huge name in motorsport so I'm honoured to be racing against him.
"I will be doing some testing this week in order to be as best prepared as I can be. I've been fortunate at Erzberg and have three wins now, so I'm looking to make that four. But anything can happen at Erzberg, it's such a demanding and unforgiving place."
But what is the Red Bull Hare Scramble? Check out the video below …