GMR aims at four Townsville V8 entries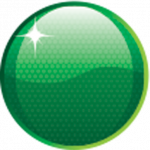 Greg Murphy Racing is aiming at entering four cars in the next round of the Fujitsu V8 Supercars Series at the Townsville street track – part of the Sucrogen Townsville 400.
The Fujitsu Series leading team currently enters Steve Owen (title leader), Geoff Emery, and it ran Daniel Jilesen at Winton last week.
Jilesen remains a possible starter for Townsville, but GMR owner Kevin Murphy told Speedcafe.com.au that he wants to expand on that further and run a fourth entry.
"I have some offers out on a fourth car at Townsville," he said.
THE FINAL RACE OF THE 2023 REPCO SUPERCARS CHAMPIONSHIP ON ONE OF THE WORLD'S BEST STREET CIRCUITS. GO ALL IN AT THE VAILO ADELAIDE 500, CLICK HERE TO BUY TICKETS
"I can't guarantee it, but at worst it's a 50/50 proposition. We're talking to a couple of people at the moment – one Aussie and one Kiwi.
"That is our aim and if we can do that, it will be good.
"We'll continue to push the four car for the rest of the series as well. We'd like to run three Fujitsu cars at Bathurst plus a Wildcard in the main race. That would be a pretty good outcome from our point of view."
Besides its V8 Supercar endevours, GMR also runs two Lamborghini Gallardos for Peter Hill and Simon Middleton in the Australian GT Championship, plus a Commodore Cup entry for Tony Bates.
Murphy says that his team's best business plan is to add another GT car to its ranks.
"Four Fujitsu cars, plus three GT Championship cars suits our plans," he said.
"We're currently running two GT cars, and if we can get one more good car in that, that would work well for us, plus some of the other stuff that we do."
GMR absorbed the remains of Tasman Motorsport when it closed its doors last year, and Murphy says that his lead driver Steve Owen has done a terrific job in the first three rounds of the Fujitsu V8 Series.
"Steve has done an exceptionally good job," he said.
"I haven't had much to do with Steve in the past, but it is certainly not by fluke that Roland Dane has chosen him to be Jamie Whincup's co-driver for the enduros, and you see when you work with him why that's the case.
"We gave him a pretty good car for Clipsal, it wasn't the best car at Queensland but he got the best out of it and made it the quickest car. At Winton, we didn't have as good a car as we'd hoped and expected, but I think going forward, Bathurst has been good for us in the past and Homebush will be great."
Greg Murphy Racing will test its V8s at Winton Motor Raceway later this month (June 21) before the Townville round (July 9-11).
Townsville's Fujitsu Series entries close next Friday, with 27 entries already expected to enter the round. Not only would that number be the highest of 2010, it would almost be nearly double the amount of cars that made the trip north to Townsville last year.