Aussie trio set for Sepang 12 Hour in Mosler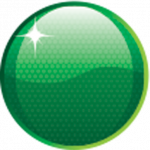 A team of Australian GT drivers will enter a Mosler MT900 GT3 in this year's Merdeka Millennium Endurance Race at the Sepang International Circuit.
The 12 Hour race, to be held on August 5-7, will see reigning Australian GT Champion David Wall, Andrew Macpherson and Mike Reedy compete in the race, which is now in its 11th year.
The trio will drive Macpherson's Mosler MT900 that he currently uses in the Australian GT Championship.
Wall, who won both races in last weekend's third round of the Vodka O Australian GT Championship at Eastern Creek, is entering the race for the fourth time and is looking forward to improving on his past results.
"I've been there three times previous, it will be my first time in a Mosler, so I'm looking forward to something a little bit different," he told Speedcafe.com.au.
"I think the car is going to be really suited to the fast flowing nature of Sepang."
The car and drivers completed a test day at Wakefield Park recently and Wall said his first taste has left him keen for more.
"We drove it at Wakefield Park and it was really good. It was really fast," he said.
"We drove it with full tanks with air restrictors, so it was nice to know that we'll have a little extra speed when we get over there."
Wall says he won't enter the race with any great expectations, but says that if his team can get the car to the finish, they'll be in with a good opportunity of a result.
"I really don't know how we'll go. It depends who rocks up," he said.
"There's supposed to be some Audis and some factory Porsche RSRs coming for it. It's the same old story, though. If you finish the race, you'll be in with a chance."
Wall says that the race is a highlight in his racing calendar.
"It's a brilliant event. This year, it starts at midnight. It's the first time that I've raced where it starts at that time. It finishes at midday. Normally it's the other way around.
"The atmosphere at the end of it is like a big party. You get treated really well, everyone is having fun and it's an enjoyable event to do."
At Sepang 12 Hour last year, the Australian trio of Marc Cini, Dean Grant and Peter Hill finished fifth. Other local drivers who have competed in the past include V8 Supercars driver Dean Fiore, Craig Baird, Grant Johnson, Mark Eddy and Aussie international Christian Jones.