Ryan Farrell: We'll have a beer and move on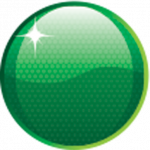 Ryan Farrell, the driver at the centre of a post-race altercation following last weekend's Australian Sprintcar Championships in Darwin has told the NT News "We'll have a beer and forget about it."
Farrell was involved in two on track altercations during Saturday night's Championship final, firstly with local driver Jason McIver and another that sent Kerry Madsen into a series of flips while leading the race.
McIver's father Peter and Farrell exchanged blows trackside at the completion of the event. The incident left McIver nursing a cut to his head.
"It's an extreme sport – people get fired up. We'll have a beer and forget about it," Farrell told the NT News.
Farrell accepted the blame for the Madsen crash that left Madsen's car-owner Geoff Kendrick with an expected damage bill of around $100,000 but denies there was any physical altercation between the pair.
"About 8000 fans saw it," said Farrell to the NT News.
"He swore at me. There was no fight, nothing physical."
Later that evening it is understood that five men armed with a golf club heading to the Hidden Valley Tourist Park where Farrell was staying in an effort to hunt him down for his on track antics.
Security footage captured the men entering the park with one of the five men carrying a golf club.
"They were looking for me," Farrell said. "You don't have to be Einstein to work that out."
But he said he wasn't concerned by the incident.
"These things happen in this sport every day."
Farrell wasn't the only driver to be involved in a fiery altercation during the final night's action with Steven Lines and Brooke Tatnell going toe-to-toe at the completion of the B-Main event.
The pair came together with one lap remaining while battling for the final transfer spot into the Main Event leaving Lines furious and a heated discussion occurred as Tatnell exited his machine.