Paul Morris: Confidence breeds confidence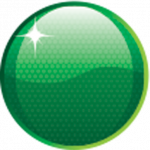 At the start of the year, Paul Morris Motorsport started a new relationship with Triple Eight Race Engineering, purchasing two T8-designed chassis.
But as the Queensland team has found out, you need more than race-winning pedigree to get results yourself.
Speedcafe.com.au's Grant Rowley spoke to team owner Paul Morris about how the team is going to take its proven race cars to the front of the V8 Supercars pack.
SPEEDCAFE: Your drivers Russell Ingall and Greg Murphy aren't exactly where you'd want them to be in the title (ED: Ingall is 12th and Murphy 27th). You had a test day last week. How did that go?
PM: It was productive. To drive the cars without the pressure of a race weekend was something we really needed to do and methodically work through some stuff. We got a big benefit out of that.
SPEEDCAFE: Your cars were designed by Triple Eight Race Engineering. T8's cars are running second and third in the V8 title. Your team isn't at that level yet. Are you happy with the way that relationship with Triple Eight is progressing?
PM: Yeah, it's great. The way Roland (Dane) and his team go about car racing and react with the people they deal with is first-class. Our performance has got nothing to do with the way they go about their business – they're just bloody good at it. When we have been in a position where we aren't going so well, they have been there to support us.
We had Jamie (Whincup) come out and baseline the car for us on the test day. That proved to be something we could gain from as well.
SPEEDCAFE: Between your team and Jamie, what are the areas you've recognised as your weaknesses?
PM: The best way for me to answer that is that we had my development series car out there at the same time (ED: Ingall's race car from last year), and both cars go about achieving a similar lap time a very different way.
For me, the thing that highlighted it was that we had Tim Blanchard there. His only V8 experience is in a Triple Eight-built car. I stuck him in our development car and at first he just couldn't get his head around it. I was about to send him home!
As soon as he jumped in Murph's current car, he was straight on the pace. They are a different animal that takes a different approach to get the most out of. Obviously, the Triple Eight cars are bloody quick, and to get the most out of them, you have to be really comfortable in them.
SPEEDCAFE: Are you confident that things can turn around?
PM: It's up to the drivers, to tell you the truth. They've just got to get on with it. Confidence breeds confidence. I'm feeling more confident after the test. Both guys were bloody fast. I had a drive of Murph's car right at the end of the day and we'd made a fair bit of progress with it. It's a good car, so I'm feeling more confident.
At the end of the day, you've just got to get on with the job and just drive the thing.
SPEEDCAFE: You've given Tim Blanchard a couple of stints in your cars now. What do you think of the young bloke?
PM: I've always rated the kid from how he went about his business in Formula Ford. He is very calculating. He was a no-risk driver, where other drivers were hand-grenading around. He just got on with it and was bloody fast.
He held his own in Europe a couple of years and achieved similar to what Russell achieved, so I think he's definitely going to be one of the guys for the future. He's got the full package.
SPEEDCAFE: Is Tim emerging as the favourite to replace Yvan Muller if he can't come out here for one or two of the endurance races?
PM: Yes. He's very familiar with the way a Triple Eight car works – whether it's a Falcon or a Commodore – they are pretty similar. If we need to use Tim at the enduros, it won't be the worst thing that has ever happened to us, that's for sure.
Other guys have been to Bathurst with less experience and come home with a trophy. Look at Murph – he hadn't done that much racing and he won the race in 1996.