Stone Brothers drivers swap cars at QR test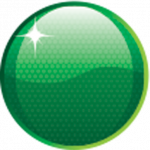 Stone Brothers Racing's lead drivers Shane van Gisbergen and Alex Davison swapped cars at the team's test day last week in an attempt to lift both of the cars further up the field.
While the SP Tools Racing driver van Gisbergen has enjoyed a strong start to the year (currently fourth in the V8 Supercar title chase), his team-mate Alex Davison is languishing in 20th in his IRWIN Tools Falcon.
Swapping drivers between cars on a test day is not a new concept, however, it's a clear message that SBR is keen to see Davison challenge at the pointy end of the V8 pack.
Team owner Ross Stone said that swapping both drivers on a test day is quite a challenging exercise to undertake.
"We had Shane and Alex swap cars for a bit which is relatively easy to do when you have two drivers that are similar in height," Stone said.
"This worked by Shane doing a base lap time in the #9 car, Alex then hopped straight in on the same set of tyres. Then those tyres were fitted to the #4 car with Shane having a run before Alex ran his car on those same tyres.
"Alex liked Shane's car and Shane thought that the #4 car had a bit too much oversteer. This was an experiment we have done before and it's harder than you think, there is a lot of planning those goes into it. "
Davison has raced van Gisbergen's current car before when the pair teamed together at the Phillip Island and Bathurst meetings last year. He told Speedcafe.com.au that it was a good chance to see if there is anything he could gain from sampling the competitive SP Tools Falcon.
"It wasn't really a big deal, to be honest. We only did a few laps in each others car," he said.
"It was just an opportunity to have a feel and see if they felt particularly different or not. We've done it before, and I've raced that car before.
"On the test day, my car felt quite good, so I wasn't expecting there to be a huge gain because when I drove my car in the morning, it felt pretty good."
After a fast start to the year where he qualified inside the top 10 at Abu Dhabi, results for Davison have since been hard to come by.
He said that a general lack of car balance has been a season-long issue.
"My problem hasn't just been qualifying, our problem has been in the races as much as qualifying. We've been struggling with speed and car balance generally," he said.
"We spent our whole day just working on general car balance and it was a reasonably productive day.
"I can't tell you if the test is going to change my results, but it was good to have a pretty strong day."
The next round of the V8 Supercars Championship Series is at Hidden Valley in Darwin – coincidentally, where Davison scored his best championship result last year with second place in Sunday's race.