Kelly Racing puts its drivers to the test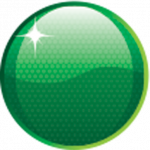 Kelly Racing was a busy team at Winton Motor Raceway yesterday, testing all four of its cars with seven drivers.
Regular steerers Rick Kelly, Todd Kelly, Jason Bargwanna and Tony Ricciardello were on hand in their Jack Daniel's, Rock Energy Drinks and Stratco Commodores respectively, with Glenn Seton, Jonny Reid and Dale Wood also getting seat time in the cars.
At this stage, Seton and Owen Kelly (currently in the United States) are confirmed for endurance drivers, while Reid and Wood remain unconfirmed, although likely.
Each of the drivers played a game of seat swapping, with nearly every driver getting a chance in each others cars during the day's proceedings.
It was New Zealander Reid's third test with Kelly Racing. While Reid has a lot of worldly racing experience, his time in a V8 Supercar has been limited. To this point, he has only contested the Bathurst 1000 on one occasion in 2003. He told Speedcafe.com.au that he is beginning to get more comfortable driving V8 Supercars.
"The more laps I do, the better I'm getting. It's just the little bits like positioning of the car, releasing of the brake and how much speed to carry. All of those things and putting it all together is what I'm working on," he said.
"It's just about perfecting a lap. Well, to be honest, if anyone says they've done a perfect lap in a V8 Supercar then they are lying! They are very challenging to drive, but I'm enjoying the challenge and I'll be more competitive with the more laps I do."
Reid said that one of his struggles has been with getting laps on fresh tyres.
"With the tyres, the lead driver gets the best of the tyre, so it's tough to really understand the tyre, because the suspension likes to work with the grip, and once the grip goes, the suspension doesn't work as well as it should and it is hard to manipulate the car the way you want," he said.
"Once I get a proper chance on some good tyres, I'm sure it will all make sense then.
Reid said that he was optimistic of securing his second endurance seat.
"I'm obviously keen to lock something in," he said.
"It would be fantastic to do it with Kelly Racing, but at this point, the management just needs to decide who is driving with who. I think a lot will be taken away from this test."