Kart star wants another Sports Sedan chance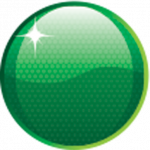 Australian karting icon James Sera is hoping to contest further rounds of the Kerrick Sports Sedan Series this year after making his car racing debut in Dean Randle's Chevrolet powered Saab 93 at Mallala last weekend.
Sera was a late addition to the field after Randle stepped down from driving duties due to personal reasons, and impressed with three second place finishes behind the Audi of Darren Hossack.
At one stage Sera looked set to take out Race 2, the prestigious Clem Smith Cup, before a spin at the Northern Hairpin allowed Hossack – who had started from the rear of the field – into the lead.
That mistake aside, the 31-year-old reigning Australian Clubman Light Champion was highly pleased with his weekend.
"I'm very happy, I couldn't have asked for more really," Sera told Speedcafe.com.au.
"I'd never drive a race car before until three weeks ago when I drove this car at Winton. I did four sessions there, and this weekend, so I'm pretty new to the whole thing.
"It's not an easy car to drive. It's like starting at the top really – skipping all the in-betweens. But I feel like I'm coming to grips with it well."
Having been approached by Randle about the drive after the recent National Sprint Kart Championships at Puckapunyal (where Sera and Dean's son Thomas Randle both raced), Sera needed little convincing to get behind the wheel.
"I went to his factory and I was just gob smacked as to how nice his car is," said Sera.
"Dean puts a lot of effort into this car, and he doesn't take any short cuts. I can't thank him enough for the opportunity he's given me to drive this car – it's an unbelievable experience.
"We do plan on doing more rounds, although I definitely won't be doing the next one as I have a large kart meeting I have to be at.
"But I definitely hope to be in the car later in the year – 100 percent. I'd like to stay put in this car for a little while if I can."
While Randle has yet to make a decision on who'll drive the car in the remaining rounds, the Swedish Prestige proprietor was suitably impressed with Sera's debut outing.
"I think James exceeded our expectations this weekend," said Randle, the 2006 Sports Sedan Series winner.
"He made one little error, a little spin in the main race, and that was it. His times were nearly as quick as me, and I've been driving for a bit longer than James.
"There's no damage to the car, and when you finish one of these meetings with an engine intact and a car without a scratch on it, it's a great weekend.
"There aren't too many guys who in their first national round could pull off a second in every race."