Richards breaks nose in domestic incident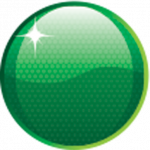 Jason Richards has declared himself fit to race at Hidden Valley in two weeks, despite breaking his nose in a domestic accident last week.
The Team BOC driver, currently 16th in the V8 Supercars Championship Series, was treating his two young girls to play time at a local park near his home in Brighton, Victoria, when he hit his head on a overhead bar above a slippery slide.
The impact of the hit that "felt like someone smashed me over the head with a baseball bat" saw him fall down the slide, injuring his neck and shoulder.
Richards went to the hospital where he was treated for a broken nose.
THE FINAL RACE OF THE 2023 REPCO SUPERCARS CHAMPIONSHIP ON ONE OF THE WORLD'S BEST STREET CIRCUITS. GO ALL IN AT THE VAILO ADELAIDE 500, CLICK HERE TO BUY TICKETS
At the team's test day last Monday, Richards was only able to muster three laps in his Team BOC Commodore due to the pain he was experiencing in his neck.
Yesterday, Richards completed a full test day and is confident that he will be 100 percent fit for the Skycity Triple Crown in Darwin (June 18-20).
He told Speedcafe.com.au that the incident was a freak thing.
"I had a baseball cap on and I ran up a slide at the local park," he explained.
"I was playing with my little girls Olivia (eight months old) and Sienna (nearly three years old). We were playing on the slide. I put Olivia in the pram, Sienna ran back up to the top of the slide, I ran back up the slide, and I had a baseball cap on so I couldn't see up above me, and I ran straight into the horizontal bar above the slide.
"It felt like someone was standing at the top and smashed me over the head with a baseball bat.
"I came down the slide at the same rate that I ran up. My feet couldn't keep up with the speed I was doing and I landed on my head and neck. It was an awful sound. I had no idea what happened. I couldn't work out why I came to a sudden stop.
"It was quite funny on reflection.
"There was a bit of blood flowing, so I went to the hospital."
While the exterior of his nose has remained quite straight, Richards said that he will require surgery at some stage soon to correct the damage on the inside.
"My nose has remained quite straight, so I'm fortunate from an aesthetics point of view, but on the interior, she's not straight – I'm running more of a single port rather than a twin port!" he said.
"I'll be off to the plastic surgeon soon for a bit of a fix up. I'll get to that at some point. As I say, I've been pretty fortunate now that the swelling has gone down and the black eyes have gone away.
"I was probably the worst whiplash I have experienced."
Richards said it was lucky that it rained at Winton a week ago where the Brad Jones Racing team decided to turn the test into a rookie/evaluation day, rather than a full-on test.
"We had a planned test day last Monday and it was rained out so we turned it into a rookie day, but I could only do two laps in the car," he said.
"I couldn't hold my head up because of the whiplash. I'd lost all of my strength in my neck from the original impact. Under acceleration in the car, I was struggling to hold my head up.
"It was fortunate that it rained because there was no way that I could have done a full test day. I just didn't have strength. And to top it off, I had a chest infection at the same time, so it wasn't the best week of my life. I really struggled."
BJR completed a test day yesterday, and Richards said he passed with flying colours but admitted that he was lucky there has been a break in the V8 schedule to allow him to properly recover.
"I was fine yesterday. My strength came back," he said.
"I could tell that my nose was broken or not like its normal self. The whole thing hasn't been painful – most of the pain was associated with the muscles and all the things around it. My nose was actually the best part.
"I was fortunate that there wasn't a race meeting the following week. That would have been more of a challenge.
"I felt guilty. I hadn't taken the girls to the park for a while because I'd been away a little bit. I literally got home, took them to the park for a play to spend some parenting time with them and I copped one of my worst injuries ever!
"You can't factor these things into your life, but I was lucky there wasn't a race meeting close by because it would have been a real challenge otherwise."
Last year at Hidden Valley, Richards had his season-best meeting, qualifying on pole for Saturday's race and coming within two laps of taking a podium until a bent damper sent him off the road.
He said he is looking forward to heading up north.
"Traditionally, Hidden Valley has been a really good circuit for me," he said.
"I'm looking forward to going up to Darwin. It's a great location and I enjoy the track. Pole last year was my highlight for the year. Even in the race, we were strong, but on the second last lap I bent a damper which sent me off the track and cost us the result.
"We were in line to be second in the race. It's somewhere that we go well at so I think we can look forward to a good run.
"Our test day yesterday wasn't awesome, but I still think we should be strong."