Webber forced to save fuel on lap of crash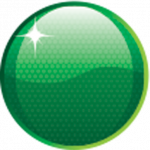 Mark Webber was forced to turn his engine down on the lap that he crashed with his Red Bull Racing team-mate Sebastian Vettel in yesterday's Turkish Grand Prix.
In an effort to save fuel, the Australian driver backed off, and with Vettel in a better fuel position after sitting in behind cars in the early stages, had slightly more fuel up his sleeve.
Vettel was able to push harder on the 41st lap, which was when the incident occurred.
Team principal Christian Horner confirmed that Webber had adjusted his fuel setting, allowing Vettel to get close enough to try and pass.
"Mark had changed down into a fuel saving mode that cost him a little bit of performance on the straights, which also explains how Sebastian got a very clear run on him," he said.
"The large mistake remains that not enough room was given, and the explanation is there on how Sebastian had managed to get into the tow. He had managed to save an extra kilogramme of fuel – as both cars start the race with the same amount of fuel.
"Effectively he had one more lap of the optimum engine mode, but we couldn't back him off because he was under pressure from Lewis Hamilton behind."
The pair clashed on the back straight when Vettel's right rear collected Webber's front right, dropping Webber to third behind the McLarens. Vettel was out of the race instantly.
The clash has done little for the fierce intra-team rivalry which has developed between the pair, and opinion on who was at fault is divided.
Red Bull motorsports boss Helmut Marko has publically blamed Webber for the Istanbul clash, telling Autoweekracing.com that Webber should have relented to ensure a one-two result for the team.
"Vettel was under enormous pressure from Hamilton, he had to do something, otherwise Hamilton would overtake him," said Marko.
"He was already ahead, he was at least two meters ahead [of Webber], and there was a corner to the left side coming.
"So he had to go for the line, he can't brake on the dirt, because if he would do that, for sure he knows what happens. Unnecessary, the whole situation. We'll talk with everybody and clearly make it not happen again."