Toll HRT shakes down its new Commodores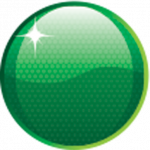 Garth Tander and Will Davison have shaken down their new Toll Holden Racing Team Commodores at Winton Motor Raceway today.
Tander and Davison both completed 20 laps in their new cars and will return to Winton next Monday for a proper test day.
The factory Holden team will debut its new cars at the next round of the V8 Supercars Championship Series at Hidden Valley Raceway in two weeks time.
After a mixed start to the season, Tander currently sits fifth in the championship standings, while Davison is down in an uncustomary 15th – having finished runner-up to Jamie Whincup in last year's title.
The new Toll HRT Commodores are evolutions of its previous cars. The best way to distinguish the new cars from the old ones is the roll cage is painted silver rather than white, however, a number of tweaks within, including a lower seat position and improved weight distribution have been implemented.
Former series champion and two-time Bathurst 1000 winner Tander told Speedcafe.com.au at Winton today that he felt right at home in his new machine.
"This one fit like a glove straight up," he said.
"I jumped in first go on the installation lap and I felt at home straight away because sometimes it does take a little while to feel at home with a new car.
"Whenever you build a new car, you aim to improve it. As we've said previously, there's nothing radically different about these cars, but given that the previous cars that we had were built in late-2007, we've changed a lot of the stuff that bolts to the car.
"From a packaging point of view, we just needed to improve the car, and whenever you build a new one, you want to aim to improve the weight distribution, centre of gravity and all the rest of it and try to incorporate that. It's good for me. The seat's a bit lower as well and it seems to work well."
Tander is looking forward to having a full test day in a week's time.
"I would have loved to have tucked straight into it today, but the important thing is that we ensure the systems are working in the car, make sure everything's working as it should," he said.
"We certainly didn't come here trying to achieve a lap time. We just want to make sure that when we come back for our test day proper, we don't spend half the day problem solving. But we've had no problems today. It was just a matter of running through all the systems, and that takes about 20 laps. It was a productive day."
In other Toll HRT news, Tander and Davison have confirmed they will visit Perth this week for sponsor and fan functions. They will begin their visit with a public event at Red Rooster's Warwick store on Wednesday (June 2), beginning at midday, followed by three days in Perth visiting sponsors as well as their HRT members, who will be treated to an exclusive function.