Tiago Monteiro gets first V8 laps at Winton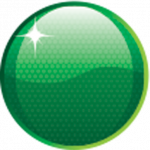 Tiago Monteiro has had his first laps of a V8 Supercar today at Winton Motor Raceway.
The Portuguese driver, who will drive with Tony D'Alberto in the Armor All Gold Coast 600 V8 Supercars event (October 22-24), has been brought out by Centaur Racing for a rookie/evaluation day with the aim of giving him some extra miles in the #3 Commodore VE.
Monteiro is an experienced driver, having competed in Formula One, scoring a podium finish at the United States Grand Prix in 2005. He has also competed in Champ Cars, and currently races for the SR Sport SEAT team in the World Touring Car Championship.
Team owner/driver D'Alberto said that Monteiro's first laps in his Commodore were impressive.
"We just wanted to give him some miles in the car. He obviously hasn't driven anything like this before, they are pretty unique cars to drive," he said.
"He had a bit of a break in his calendar, which worked out well, and so far he's doing a good job.
"He's definitely not scared. I think he's going to be able to do a good job. He's out there at the moment doing some good times. The car isn't out of shape, it's pretty smooth, and he's just building up on it. I reckon he's approached it very well.
"I think he's been the right choice for us. I reckon he'll be as good as any other international coming out here. I just hope he doesn't give me too much of a run for my money!"
Centaur Racing's other endurance driver Shane Price is also enjoying seat time today. The team will stay at Winton for a full test day tomorrow.
Centaur Racing is one of a number of teams testing at Winton Raceway today. Toll Holden Racing Team is at the track shaking down its two brand-new Commodores. Other teams at the track include Ford Performance Racing, Brad Jones Racing and Jack Daniel's Racing/Kelly Racing.