Red Bull drivers blame each other for crash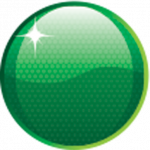 Red Bull Racing's Mark Webber and Sebastian Vettel have both blamed each other for the incident which robbed them of victory at the Turkish Grand Prix.
Running one-two on lap 41, Vettel was down the inside of race leader Webber before the pair touched at high-speed. The clash sent Vettel out of the race, while Webber dropped to third place behind McLaren pair Lewis Hamilton and Jenson Button.
Webber's third place has kept him in the lead of the Formula One World Championship, but said after the race that Vettel turned right on him, causing the incident.
"Seb had good a top speed advantage and he went down the inside. We were side by side and then he turned pretty quickly to the right and we made contact," said Webber in the post-race press conference.
"It definitely happened fast. It's a shame for the team, but not an ideal day. The McLarens were solid today. It was good race between all four of us up until then.
"Neither want to make contact but it can happen sometimes when both are in front. It is never ideal but it happened.
"I still got a few points, but it was an interesting few metres on track between both of us. It wasn't the result neither of us wanted."
Vettel was stronger in his comments, saying that Webber touched his right rear.
"Obviously, I think if you look at the pictures it was clear I had the inside," said Vettel.
"I went on the inside, I was ahead and just going down to focus on the braking point and honestly, you can see we touched and he touched my right rear wheel and I went off."
Vettel was quick to hose down suggestion that the clash will cause an increased intra-team rivalry.
"There is no fight," Vettel said.
"This is something that happens. We do not need it but there is nothing we can do now.
"Obviously I am not very happy, I was inside focusing on the braking point, we touched and that was it.
"I think at that stage, Mark, myself and Lewis were pretty much the same (pace)," Vettel said.
"I was a bit quicker than Mark, I was getting closer and I knew I could maybe get him on the back straight. It was close, I passed him on the left and that was the story."
Who do you think was at fault? Check out the YouTube video below, make up your own mind and vote now on 'The Pirtek Poll.'