Ogier holds strong in Portugal for maiden win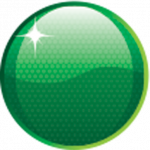 Citroen Junior Team driver Sebastien Ogier held his nerve during the final day of the Vodafone Rally de Portugal to secure his first world championship victory.
The Frenchman held out his countryman Sebastien Loeb by a mere 7.9 seconds to claim the victory with Dani Sordo completing a Citroen dominated podium.
Ogier started the third and final day with a lead of 21.1 seconds and showed a level of maturity that belied his 26 years to hold firm as Loeb tried in vain to get ahead of his countryman.
After completing the final gravel stage with a lead of 7.7 seconds over Loeb, Ogier knew victory was his should he safely negotiate the superspecial stage through the Estadio Algarve near Faro. With a large crowd in attendance, Ogier did what was needed and even set a time faster than Loeb to cement his victory.
"It's a fantastic feeling and I am very, very happy," said Ogier.
"It has not been easy with Sebastien behind me, pushing me all the time, but we also pushed hard for all of the rally and made no mistakes.
"I have to thank the entire team: this is a massive moment for me. We came very close to winning in New Zealand but now we are on the top step of the podium, which has allowed us to move up to second in the World Rally Championship for drivers."
Loeb set the pace on all four of Sunday's gravel stages but was unable to topple Ogier from the top of the timesheets.
"I tried all the rally to beat him but he was just too fast," said Loeb.
"It was a great, evenly-matched fight. We lost a lot of time sweeping the road on the first day.
"We never gave up pushing to claw back the time lost but we lacked that little bit of extra speed. In hindsight, I think that my driving wasn't aggressive enough.
"Whatever the case, it was the quickest driver who won today, and our second place is a very positive result as we now have a 38-point lead in the Drivers' Championship."
Sordo benefited the steering glitch that slowed Petter Solberg on the final morning and demoted the Norwegian to fourth overall heading into the super special.
Solberg appeared as through he would hold onto fourth place, only to hit a water-filled barrier in the superspecial and tip his privately-run Citroen C4 onto two wheels. The time lost allowed Mikko Hirvonen, driving a works Ford Focus, to snatch fourth place from Solberg.
Ogier's victory moves him into second spot in the championship standings on 88 points, 38 adrift of Sebastien Loeb at the top of the standings.
Vodafone Rally de Portugal – Final Results
| | | |
| --- | --- | --- |
| Pos | Driver | |
| 1. | Sebastien Ogier | 3:51:16.1 |
| 2. | Sebastien Loeb | +7.9 |
| 3. | Dani Sordo | +1:17.6 |
| 4. | Mikko Hirvonen | +1:32.0 |
| 5. | Petter Solberg | +1:35.7 |
| 6. | Matthew Wilson | +7:10.1 |
| 7. | Mads Ostberg | +7:28.3 |
| 8. | Federico Villagra | +10:36.1 |
| 9. | Khalid Al Qassimi | +10:55.8 |
| 10. | Kimi Riakkonen | +11:34.3 |
World Rally Championship standings
Top Ten after 6 of 13 rounds
| | | |
| --- | --- | --- |
| 1. | Sebastien Loeb | 126 |
| 2. | Sebastien Ogier | 88 |
| 3. | Mikko Hirvonen | 76 |
| 4. | Jari-Matti Latvala | 72 |
| 5. | Petter Solberg | 63 |
| 6. | Dani Sordo | 49 |
| 7. | Matthew Wilson | 38 |
| 8. | Federico Villagra | 26 |
| 9. | Henning Solberg | 24 |
| 10. | Kimi Raikkonen | 15 |