MotoGP remains at Phillip Island until 2016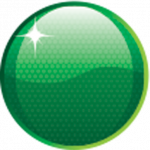 The Australian Motorcycle Grand Prix will remain at Phillip Island for until 2016 after a new deal was struck between Dorna Sports (MotoGP), the Australian Grand Prix Corporation and the Victorian Government.
The new deal also gives the government first option to extend the contract until 2026.
The AGPC also announced that Iveco (Industrial Vehicles Corporation) has signed a two-year naming rights sponsorship agreement for the 2010 and 2011 Australian Motorcycle Grand Prix.
Victorian Tourism and Major Events Minister Tim Holding said the Australian Motorcycle Grand Prix was a great event and its rightful home was in Victoria.
"Victorians love their sport and securing the Australian Motorcycle Grand Prix confirms Melbourne's status as the sporting capital of the world," Holding said.
"We are proud to support major sporting events that place Melbourne and Victoria in the national and international spotlight and boost tourism to our State."
Chief Executive Officer of Dorna Sports, Carmelo Ezpeleta, said Australia is a key territory in the worldwide scope of MotoGP.
"We are very pleased to continue our long-term relationship with the Australian Grand Prix and the Phillip Island Circuit," Ezpeleta said.
"The organisation of the Grand Prix has been improving year after year, and it will be a privilege to continue working with such professional people until 2016."
Australian Grand Prix Corporation Chief Executive Officer, Drew Ward said securing the event is a great outcome for Victoria and fans of the MotoGP event.
"We are delighted to be announcing the contract extension and also to be partnering with Iveco as the major sponsor for the next two years," Ward said.
"The Australian Motorcycle Grand Prix is regarded as one of the best events on the MotoGP calendar and we are very much looking forward to October."
The 2010 Iveco Australian Motorcycle Grand Prix will be heald at Phillip Island on October 15-17.