Mike Conway injured in sickening Indy crash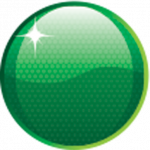 English IZOD IndyCar Series driver Mike Conway has been injured in sickening crash on the last lap of the Indianapolis 500 in Indiana today.
The Dreyer & Reinbold Racing driver made contact with Ryan Hunter-Reay at Turn 1 on the final lap of the race, sending Conway's car hurtling into the air and into the catchfencng.
Conway's car was lucky not to land on top of Hunter-Reay's cockpit, spinning to a halt in Turn 2, where medical officials found the sophomore IndyCar driver conscious and alert.
Conway was airlifted to the Methodist Hospital in Indianapolis with leg injuries, lucky to escape the spectacular wreck with just orthopaedic injuries.
Two male spectators received minor injuries as a result of debris penetrating the safety fence, with both treated at Clarian Emergency Medical Center for cuts to the head, with only one requiring stitches.
Hunter-Reay, who receives a thumb injury earlier in the race when he and Scott Dixon made contact in pit lane, admitted that the crash was triggered as a result of his car running out of fuel and suddenly losing momentum.
"It was a real bummer that it happened like that," said Hunter-Reay.
"We ran out of fuel and when you run out of fuel in these cars, it's like hitting the brakes. You go from wide open to nothing.
"I knew I had a bunch of cars back there (behind me) and I'm sorry that Mike is hurt. That's a shame."
Dreyer & Reinbold Racing are yet to release a statement updating Conway's condition or confirming plans for the team's entry for this weekend's race at Texas Motor Speedway.
See below spectacular video of Conway's crash.