McFadden stars amid controversy in Darwin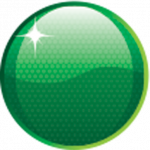 For the past twelve months James McFadden has been knocking on the door of stardom on the Australian Sprintcar scene.  Last night in Darwin he became the star.
McFadden added his name to an illustrious list in Australian Speedway by claiming the victory in one of the most thrilling Australian Championship Finals for a number of years.
The Northern Territorian, now domiciled in Queensland, had been among the pacesetters all throughout the weekend before making the most of his opportunities in the 40-lap championship final.
McFadden inherited the lead on lap 24 after early race leader Ryan Farrell, who was running second at the time, collected Kerry Madsen whilst trying to execute a slidejob, sending Madsen careering into the wall before flipping violently.
Madsen was furious with the move and remonstrated with Farrell who was sent to the rear of the field.
The demise of Madsen, and effective end of Farrell's title hopes, allowed McFadden to take up the front running ahead of a quartet of unsung heroes of the sport Stephen Bell, Jamie Maiolo, Matt Egel and Trevor Green.
Mcfadden maintained his advantage aboard the Scott Milling-owned Totally Workwear entry for the remaining 16 laps with Bell and Maiolo rounding out the podium.
"I had a good car throughout and thought I could keep up. It sucks for those guys (Madsen and Farrell) but it's good for me," said McFadden.
"I'll have to step up my game a bit now I've got the number one on my car.
"I'd like to thank Scott Milling who without I wouldn't be here, the same can be said for my Mum and Dad who've been with me the entire way from the go-kart days, unfortunately Mum had to head home but she was a big part of this.
"Big thanks must also go to Kenny Mac from KRE engines, the guys from Totally Workwear and everyone else that's helped me throughout my career."
Farrell charged back into sixth ahead of Brooke Tatnell, defending champion Garry Brazier, Jamie Cobby and Max Dumesny who rounded out the top ten.
Australian Sprintcar Championship Honour List
| | | |
| --- | --- | --- |
| Year | Winner | Venue |
| 1962/63 | Bill Willis (VIC) | Windsor NSW |
| 1963/64 | Dick Briton (NSW) | Windsor NSW |
| 1964/65 | Bill Warner (NSW) | Windsor NSW |
| 1965/66 | Dick Briton (NSW) | Westmead NSW |
| 1966/67 | Dick Briton (NSW) | Westmead NSW |
| 1967/68 | Bob Tunks (NSW) | Sydney NSW |
| 1968/69 | Jim Winterbottom (NSW) | Morriset NSW |
| 1969/70 | Bill Wigzell (NSW) | Morriset NSW |
| 1970/71 | Dick Briton (NSW) | Sydney NSW |
| 1971/72 | Graham McCubbin (VIC) | Warrnambool VIC |
| 1972/73 | John Moyle (SA) | Rowley Park SA |
| 1973/74 | Jim Winterbottom (NSW) | Tralee ACT |
| 1974/75 | Dick Briton (NSW) | Brisbane QLD |
| 1975/76 | Noel Bradford (WA) | Latrobe TAS |
| 1976/77 | Garry Rush (NSW) | Bunbury WA |
| 1977/78 | Garry Rush (NSW) | Parramatta NSW |
| 1978/79 | Steve Brazier (NSW) | Warrnambool VIC |
| 1979/80 | Steve Brazier (NSW) | Adelaide SA |
| 1980/81 | Garry Rush (NSW) | Brisbane QLD |
| 1981/82 | Garry Rush (NSW) | Tralee ACT |
| 1982/83 | Garry Rush (NSW) | Newcastle NSW |
| 1983/84 | Garry Rush (NSW) | Rockhampton QLD |
| 1984/85 | Ron Krikke (WA) | Claremont WA |
| 1985/86 | Garry Rush (NSW) | Warrnambool VIC |
| 1986/87 | Brett Lacey (VIC) | Darwin NT |
| 1987/88 | George Tatnell (NSW) | Adelaide SA |
| 1988/89 | Garry Rush (NSW) | Canberra ACT |
| 1989/90 | Garry Rush (NSW) | Brisbane QLD |
| 1990/91 | Max Dumesny (NSW) | Launceston TAS |
| 1991/92 | Garry Rush (NSW) | Parramatta NSW |
| 1992/93 | Ron Krikke (WA) | Claremont WA |
| 1993/94 | Garry Brazier (NSW) | Warrnambool VIC |
| 1994/95 | Garry Brazier (NSW) | Mt Gambier SA |
| 1995/96 | Todd Wanless (QLD) | Brisbane QLD |
| 1996/97 | Garry Brazier (NSW) | Parramatta NSW |
| 1997/98 | Max Dumesny (NSW) | Bunbury WA |
| 1998/99 | Phil March (SA) | Warrnambool VIC |
| 1999/00 | Garry Brazier (NSW) | Adelaide SA |
| 2000/01 | Skip Jackson (NSW) | Brisbane QLD |
| 2001/02 | Max Dumesny (NSW) | Parramatta NSW |
| 2002/03 | Kerry Madsen (NSW) | Warrnambool VIC |
| 2003/04 | Robbie Farr (NSW) | Bunbury WA |
| 2004/05 | Brooke Tatnell (NSW) | Murray Bridge SA |
| 2005/06 | Brooke Tatnell (NSW) | Brisbane QLD |
| 2006/07 | Brooke Tatnell (NSW) | Latrobe TAS |
| 2007/08 | Garry Brazier (NSW) | Parramatta NSW |
| 2008/09 | Garry Brazier (NSW) | Perth WA |
| 2009/10 | James McFadden (NT) | Darwin NT |