Kurt Busch denies Ganassi unique double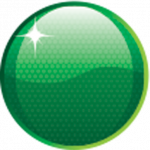 Penske Racing driver Kurt Busch has denied his boss' major IndyCar rival Chip Ganassi a unique double victory on Memorial Day by winning the Coca-Cola 600 at Charlotte Motor Speedway.
Busch, who won at Charlotte last weekend in the Sprint All-Star race, beat home Ganassi driver Jamie McMurray in a Green-White-Chequer finish as a result of slick pit stop work by the #2 Miller Lite crew.
At the last round of pit stops it was McMurray who was in control of the race, but when he dropped to third on pit road, allowing Busch and Matt Kenseth to jump ahead, it denied McMurray the chance to deliver Ganassi both the Indy 500 and Coca-Cola 600 on the same day.
Busch crossed the finish line 0.737 seconds ahead McMurray in his second win for the season and the 22nd of his career.
"I thought about that Ganassi car behind us," said Busch.
"He wasn't going to get by us. I'm speechless with the fact that we swept both (Charlotte) races. McMurray kept us honest. He was right there at the end. It wasn't like we faded back into the pack. He just separated himself from the pack and came and got us.
"He taught me a couple things about my line. I needed to adjust it, and it helped us stay out in front of him at the end."
McMurray was philosophical about finishing second to the elder of the Busch brothers.
"I knew that whoever came out ahead on that last pit stop between Kurt and I — if somebody didn't screw up — that would be the race winner," said McMurray.
"It would take me too many laps to run Kurt back down, and then when you get within 10 or 12 car-lengths, you just stall out. I just didn't have enough time at the end."
Kyle Busch finished third, but again he made headlines for all the wrong reasons, this time receiving a tongue lashing from veteran Jeff Burton post-race for making contact with Burton and cutting down a tyre on the #31 Caterpiller Chevrolet.
Two men who are shaping as serious championship contenders, Jimmie Johnson and Denny Hamlin, both dropped out of contention after getting caught up in a wreck on lap 167.
Marcos Ambrose finished in 36th position to sit 30th in the points standings. – see separate story for full details on a tough day for the Australian.
RESULTS: Coca-Cola 600 at Charlotte Motor Speedway
Race 13 in the 2010 NASCAR Sprint Cup Series
| | | | |
| --- | --- | --- | --- |
| 1. | #2 | Kurt Busch | 400 laps |
| 2. | #1 | Jamie McMurray | |
| 3. | #18 | Kyle Busch | |
| 4. | #5 | Mark Martin | |
| 5. | #00 | David Reutimann | |
| 6. | #24 | Jeff Gordon | |
| 7. | #33 | Clint Bowyer | |
| 8. | #98 | Paul Menard | |
| 9. | #39 | Ryan Newman | |
| 10. | #17 | Matt Kenseth | |
| 36. | #47 | Marcos Ambrose | 375 laps |
2010 NASCAR Sprint Cup Standings
Points Standings after Race 13 of 36
| | | |
| --- | --- | --- |
| 1. | Kevin Harvick | 1898 points |
| 2. | Kyle Busch | 1869 |
| 3. | Matt Kenseth | 1781 |
| 4. | Jeff Gordon | 1760 |
| 5. | Denny Hamlin | 1732 |
| 6. | Kurt Busch | 1726 |
| 7. | Jimmie Johnson | 1694 |
| 8. | Jeff Burton | 1657 |
| 9. | Greg Biffle | 1648 |
| 10. | Mark Martin | 1635 |
| 11. | Carl Edwards | 1602 |
| 12. | Ryan Newman | 1547 |
| 30. | Marcos Ambrose | 1123 |