Kerry Baily to repair Nissan after Mallala shunt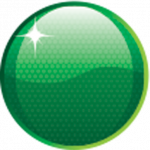 Five-time Australian Sports Sedan Champion Kerry Baily says he will fix his iconic Chevrolet powered Nissan 300ZX after a sizeable accident at Mallala.
The erstwhile championship leader came unstuck in the morning's opening race while running in second position to eventual winner Darren Hossack, losing control of his car under acceleration between turns two and three before making heavy contact with the wall.
Still reporting dizziness and soreness some hours after the incident, Baily was at a loss to explain the spin.
"There was a little bit of wheelspin, which put the back out a little bit, but then it just flicked hard to the left and I just had no time at all to react," he told Speedcafe.com.au.
"It was so fast – I'm just struggling to really work out what happened. I don't think anything broke in the car. It may have, but I doubt it.
"I remember sliding across the grass and hitting the wall, but as to what happened, I don't know."
The crash caused significant damage to the wheels and suspension on both right hand corners of the car.
Despite nearing completion of his much vaunted Aston Martin DBR9, Baily says he will fix the Nissan, and is hoping to return to the series at the next round in August.
"It's either fix it or cut it up and take it to the tip – and that won't happen," he said.
"We were going to put new uprights on it anyway, and change the rear bodywork. We've got to make the rear bodywork easier to get off and access underneath it. Now we've just got to do it earlier than anticipated.
"The broken stuff is a bit of a pain, but we'll fix it. It's been a very good car, and it just annoys me when something like that happens."
As for the Aston Martin, the Queensland based abalone diver is still aiming for a 2010 debut.
"We're having trouble getting the exhausts done – that's taking a lot longer than anticipated," he said.
"It's not virtually finished, but its well on the way, and once the exhaust is done we'll be able to get it sandblasted and painted. Then it should go back together reasonably easily."