Horror season continues for Marcos Ambrose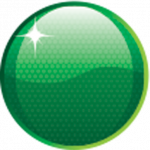 Marcos Ambrose continues to have a horror second full season in the top flight NASCAR Sprint Cup Series, with a crash in the Coca-Cola 600 at Charlotte Motor Speedway the latest batch of bad luck to strike the Australian in 2010.
Ambrose started from the outside of the 17th row in his #47 JTG Daugherty Racing Camry, but his progress was slowed when he made contact with the inside wall on the frontstretch on lap 90.
From there it was always going to be a tough day for the Aussie, who eventually retired from the race after hitting the Turn 2 wall hard on in the final stages of the race.
Ambrose was classified in 36th position, 25 laps behind eventual race winner Kurt Busch.
"It's a shame for all of the team, last weekend here in Charlotte we had a really strong car, and we were hoping to carry that form through to the 600, but it wasn't to be," said Ambrose.
"We were constantly chipping away at it throughout the night, we tried everything in the text book, but nothing wanted to work for any length of time.
"We've got to keep our chins up, Pocono next weekend is another race, we went well there last year with a sixth place finish, so we know how to get the job done."
Ambrose has shown flashes of pace this season but on the whole has been unable to match the results that made him a standout up and coming driver in 2009.