Hamilton wins in Turkey after Red Bulls clash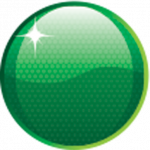 McLaren has taken a one-two result at the Turkish Grand Prix after a controversial clash between the pace-setting Red Bull Racing cars in Istanbul.
Pole-sitter Mark Webber (Red Bull) led from the start and resisted an early challenge from Lewis Hamilton before coming under pressure from team-mate Sebastian Vettel, who leapt into second after an early pit stop.
On lap 41, the race came to a head when Vettel got a run on Webber and looked poised to displace the Australian at the front, but the pair clashed on the back straight, sending Vettel out of the race.
The incident promoted Lewis Hamilton and Jenson Button into the top places, but the race wasn't done. Button passed Hamilton in the same place when Webber and Vettel clashed, but the McLaren drivers kept it clean in an exciting scrap. Hamilton was able to re-pass Button soon after and went on to take his first win for the season.
Webber's front wing was damaged and a pit stop to replace it saw him eventually take third place. On a positive note, he held onto the championship lead while Vettel dropped down to fifth.
Mercedes Grand Prix drivers Michael Schumacher and Nico Rosberg finished fifth and sixth respectively, ahead of Robert Kubica (Renault), Felipe Massa (Ferrari), Fernando Alonso (Ferrari), Adrian Sutil (Force India) and Kamui Kobayashi (BMW Sauber-Ferrari).
Kobayashi's 10th place was the first points for the Sauber team this year.
The next round of the Formula One World Championship will be held in Canada in two weeks time (June 11-13).
Results: Turkish Grand Prix
| | | | |
| --- | --- | --- | --- |
| 1 | Lewis Hamilton | McLaren-Mercedes | 58 |
| 2 | Jenson Button | McLaren-Mercedes | 58 |
| 3 | Mark Webber | RBR-Renault | 58 |
| 4 | Michael Schumacher | Mercedes GP | 58 |
| 5 | Nico Rosberg | Mercedes GP | 58 |
| 6 | Robert Kubica | Renault | 58 |
| 7 | Felipe Massa | Ferrari | 58 |
| 8 | Fernando Alonso | Ferrari | 58 |
| 9 | Adrian Sutil | Force India-Mercedes | 58 |
| 10 | Kamui Kobayashi | BMW Sauber-Ferrari | 58 |
| 11 | Pedro de la Rosa | BMW Sauber-Ferrari | 58 |
| 12 | Jaime Alguersuari | STR-Ferrari | 58 |
| 13 | Vitantonio Liuzzi | Force India-Mercedes | 57 |
| 14 | Rubens Barrichello | Williams-Cosworth | 57 |
| 15 | Vitaly Petrov | Renault | 57 |
| 16 | Sebastien Buemi | STR-Ferrari | 57 |
| 17 | Nico Hulkenberg | Williams-Cosworth | 57 |
| 18 | Timo Glock | Virgin-Cosworth | 58 |
| 19 | Lucas di Grassi | Virgin-Cosworth | 58 |
| 20 | Karun Chandhok | HRT-Cosworth | 52 |
| Ret | Bruno Senna | HRT-Cosworth | 46 |
| Ret | Sebastian Vettel | RBR-Renault | 39 |
| Ret | Heikki Kovalainen | Lotus-Cosworth | 33 |
| Ret | Jarno Trulli | Lotus-Cosworth | 32 |
World Championship points after seven rounds
| | | | |
| --- | --- | --- | --- |
| 1 | Mark Webber | RBR-Renault | 93 |
| 2 | Jenson Button | McLaren-Mercedes | 88 |
| 3 | Lewis Hamilton | McLaren-Mercedes | 84 |
| 4 | Fernando Alonso | Ferrari | 79 |
| 5 | Sebastian Vettel | RBR-Renault | 78 |
| 6 | Robert Kubica | Renault | 67 |
| 7 | Felipe Massa | Ferrari | 67 |
| 8 | Nico Rosberg | Mercedes GP | 66 |
| 9 | Michael Schumacher | Mercedes GP | 34 |
| 10 | Adrian Sutil | Force India-Mercedes | 22 |
| 11 | Vitantonio Liuzzi | Force India-Mercedes | 10 |
| 12 | Rubens Barrichello | Williams-Cosworth | 7 |
| 13 | Vitaly Petrov | Renault | 6 |
| 14 | Jaime Alguersuari | STR-Ferrari | 3 |
| 15 | Sebastien Buemi | STR-Ferrari | 1 |
| 16 | Kamui Kobayashi | BMW Sauber-Ferrari | 1 |
| 17 | Nico Hulkenberg | Williams-Cosworth | 1 |
| 18 | Pedro de la Rosa | BMW Sauber-Ferrari | 0 |
| 19 | Heikki Kovalainen | Lotus-Cosworth | 0 |
| 20 | Karun Chandhok | HRT-Cosworth | 0 |
| 21 | Lucas di Grassi | Virgin-Cosworth | 0 |
| 22 | Jarno Trulli | Lotus-Cosworth | 0 |
| 23 | Bruno Senna | HRT-Cosworth | 0 |
| 24 | Timo Glock | Virgin-Cosworth | 0 |