Power and Briscoe out of luck at Indy 500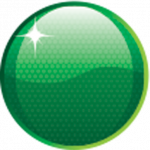 Australian IndyCar drivers Will Power and Ryan Briscoe have both suffered from poor luck in the 2010 Indianapolis 500.
The Team Penske team-mates both contended for top five positions at various times throughout the race, which was dominated by Target Chip Ganassi Racing driver Dario Franchitti.
Power finished eighth in today's race and now lies 11 points ahead of Franchitti in the 2010 IZOD IndyCar Series points standings.
The Queenslander made a fast start to the race, quickly passing team-mate and polesitter Helio Castroneves in the early stages, even hunting down and passing Franchitti before the first round of pit stops.
But things started to sour for Power at his first stop, when his crew released him from his pit box with the fuel hose still attached, with part of the attachment still lodged in the side of Power's car as he rejoined the track.
Stan Sport is the only way to watch every round of the INDYCAR SERIES. Click here for all the action streaming ad-free, live and on demand.
Power came into the pits to have the fuel nozzle removed and also served a drive through penalty for the infringement, putting him on the back foot for the rest of the race.
Power's efforts to come back through the field were further hampered as his Push-To-Pass button failed in the second half of the race.
"As a team, we just made too many mistakes today," said Power.
"We had our first stop go wrong. I went long, and then we had a wheel problem in another stop. You can't win this race when you keep dropping to the back.
"We had a fast car. I think we could have hung with Dario, no problem. It's the lesson of this place. You can't make mistakes. You have to nail everything on a day like today. That's how you win this thing."
Sydneysider Ryan Briscoe had a steady first half of the race, never able to match the pace of the leading trio of Franchitti, Castroneves and Power, but he was able to stretch his fuel window longer than the rest, putting him in a solid position in terms of pit strategy.
Briscoe was setting himself up for a solid second half of the race when on lap 147 he understeer wide into the marbles and straight into the SAFER Barrier at Turn 4, ending his race on the spot.
"It was really slick out there, and we had just added some downforce to the car," said Briscoe.
"But we were on cold tires and just got up into the marbles. It was the point of no return, and we hit the wall."
Meanwhile, New Zealander Scott Dixon was part of a winning team as a result of his Target team-mate's victory today.
Dixon spent most of the day in the second pack, never quite matching the pace of Franchitti. His race was only made harder by two problems in pit lane, one that saw the front left wheel fall of his car as he exited his pit box, and the second a hit with Ryan Hunter-Reay.
"For me, it was not much of an exciting race," said Dixon.
"I was kind of sitting in the back of the pack when we had the pit stop problem. We just never really regained. I slowly picked off cars as I went along. If it was a 600- or 700-mile race, we would have been looking decent.
"It was a huge day for the team. It was a fantastic job by Dario. He got lucky on the yellow, but you've got to give the guy a lot of credit. He led a lot of laps and definitely worked on it."
Power, Briscoe and Dixon, as well as Franchitti and Canadian Alex Tagliani, who was 10th in today's Indy 500, will all race V8 Supercars at the Armor All Gold Coast 600 this October.