Winterbottom supports Fatality Free Friday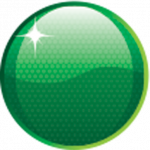 Ford Performance Racing's Mark Winterbottom was a part of special event in conjunction with Fatality Free Friday in Melbourne last Friday.
The Orrcon Steel-backed driver joined Fatality Free Friday patron Bev Brock in an event that incorporated 1500 pairs of empty shoes to remember the number of lives lost on Australian roads each year.
"It was a very dramatic and moving display that helped bring the humanity back the statistics we hear time and again," said Russell White, founder of Fatality Free Friday, author and road safety advocate.
Also attending the Melbourne event was representatives from Victoria Police and the TAC.
The 'empty shoes' event was also held in Brisbane's Reddacliff Place and Townsville's Strand Park.
Fatality Free Friday is Australia's only community-based national road safety campaign.
Fatality Free Friday 2010 marked the fourth year of the campaign and has attracted wide range of commercial sponsors and supporters.  Winterbottom's personal sponsor, Monroe, is a supporter of Fatality Free Friday along with Isuzu Ute, Tyres And More, Suncorp Insurance, Armor All and 4BC.