Vettel vents frustration as Webber flies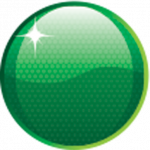 Sebastian Vettel has vented his frustration after qualifying third for the Turkish Grand Prix – a performance which will see him start behind team-mate Mark Webber for the fourth time in the last five races.
The 22 year old German – who has a new chassis this weekend after complaining of ill-handling in the last two races – was left mystified by continual front brake lock-ups in the final segment of qualifying.
"Q1 and Q2 were very smooth – I was happy with the car and there were no problems," he said.
"In Q3, the first lap was brilliant up to Turn 12, then under braking I slightly locked the front which was no issue, but it was very weird as the inside front just kept locking and never came back. Going into Turn 13 I was turning to the right and the wheels started turning again and then the same thing going into Turn 14. I locked the inside wheel very easily – the car didn't seem to stop, so I lost time.
"On the second run I got confirmation in the first turn there was a problem. As I hit the brakes and went straight I lost the ability to stop the car and the inside wheel didn't do what it was supposed to. In Q1 and Q2 we were on top of the game, but in Q3 we were not, so it's quite frustrating."
Webber meanwhile recovered masterfully from his engine failure on Friday and an unspecified issue in Saturday practice to score his third pole position in succession.
"We had a problem during practice this morning so I went out late for the first prime run," explained the Australian. "It meant I was therefore a little on the back foot going into qualifying, which wasn't ideal preparation, but we refocused and got ready.
"Some new parts were bolted on to the rear of my car about four minutes before I went out for Q1, which was a great effort by the guys to get them on in time.
"It's a great position to start tomorrow's race, but each event is unique and has it own challenges. We know the tyres get a hard time round here, so it should be an interesting race – I'm looking forward to it."