Schatz wins rain delayed race in Charlotte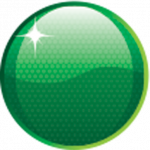 Tony Stewart Racing's Donny Schatz got the better of a late-race battle with points leader Joey Saldana to win the rain delayed Circle K NOS Energy Outlaw Showdown at The Dirt Track at Charlotte on SPEED.
The pair were engaged in a tight battle towards the end of the 30-lap encounter, exchanging the front running on two occasions and running side-by-side on a few more, before Schatz powered his way to victory lane.
Schatz's win aboard the Armor All/STP J&J was his third A-Feature win at the state-of-the-art four-tenths-mile and fourth overall triumph dating back to his debut at the track in 2000.
"It feels good to get Armor All and STP back where they belong in Victory Lane," said Schatz.
"I can't thank my guys enough. We beat ourselves up pretty bad and shouldn't have, but we did. We learned a lot through it all about each other and I think it made us a lot stronger."
Schatz used a couple of strong double file restarts en route to the win, choosing the high side of the track each time, first with Lucas Wolfe lining up down low and then Saldana on the bottom on the final restart. Schatz wound up winning by 0.775 seconds aboard the Armor All/STP J&J.
"It wasn't an easy choice, but I had to be on the top, because with the way the tires were that's where I needed to be in the first corner," noted Schatz.
"The bottom was probably a little better. The thing about the double file restarts is that when you are the leader you restart the race. So it doesn't matter if I am on top or bottom I get to start the race and the guy beside you is supposed to let you start the race."
Wolfe had another strong run coming home third aboard the Allebach Racing Maxim. For the Pennsylvania native it was his fifth Top-Five of the season and vaulted him to seventh in the series standings. Wolfe lined up sixth and charged to second on the opening lap.
World of Outlaws veterans Steve Kinser and Danny Lasoski rounded out the top five ahead of Jason Sides, Paul McMahon, Craig Dollansky, Jason Meyers and Jac Haudenschild.
World of Outlaws Championship Top Ten Standings
| | | |
| --- | --- | --- |
| 1. | Joey Saldana | 2847 |
| 2. | Jason Meyers | 2821 |
| 3. | Steve Kinser | 2819 |
| 4. | Donny Schatz | 2700 |
| 5. | Jason Sides | 2677 |
| 6. | Paul McMahan | 2581 |
| 7. | Lucas Wolfe | 2558 |
| 8. | Jac Haudenschild | 2553 |
| 9. | Craig Dollansky | 2545 |
| 10. | Danny Lasoski | 2544 |