Ryan Farrell leads the points in Darwin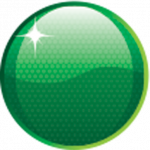 A second place finish in last night's preliminary main event has secured Ryan Farrell the top spot in the points standings for the Valvoline Australian Sprintcar Championship in Darwin, Northern Territory.
After a first and third during his two qualifying heat races Farrell lined up on the front row with rising star James McFadden alongside for the 20-lap event. The pair raced side-by-side into turn one before they were joined by former Australian Champion Kerry Madsen to make it a three-wide affair in turns three and four on lap two.
Madsen got superior drive off turn four to take over the lead, something that he never relinquished for the remainder of the journey.
South Australian Matt Egel was a surprise packet taking the challenge to the bigger names, first passing McFadden for third place on lap three and then chasing down Farrell for the runner-up spot.
Only a late race restart allowed Farrell an opportunity to pounce on the runner-up spot ahead of Egel.
In his comeback drive Trevor Green showed that he has lost none of his touch by moving forward from his 11th starting position into seventh by mid race. He continued his run throughout the remainder of the race to pass Jamie Maiolo and Stephen Bell on his way to claim fifth spot at the chequered flag.
Defending champion Garry Brazier was eighth in the main event to be eighth in the points standings while Brooke Tatnell had a night he'd rather forget. The three-time champion endured engine issues in heat one on his way to third place before a fuel leak ignited a fire with two laps remaining in his second heat. Tatnell suffered minor burns to his feet in the encounter but will return for tonight's action.
Danny Reidy was looking ominous following a victory in the opening heat race but unfortunately a mechanical failure sent him crashing into his second heat race, effectively ending his run towards the front.
Tonight's action will consist of the final two rounds of heat races, a 10-lap C Main, 15-lap B Main and 40-lap Championship Final.