Darren Hossack prays for rain after tyre damage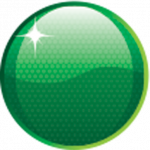 Drivers of 650bhp Sports Sedans don't often pray for rain, but Audi A4 driver Darren Hossack will be doing just that this morning at Mallala.
If any of the three races are dry, the three-time Australian Sports Sedan Series champion will be forced to start from rear of grid after he damaged his allocated set of slick tyres in qualifying yesterday. The penalty will only apply if a second set of slicks are required.
"We basically need it to rain," Hossack told Speedcafe.com.au at Mallala.
"I made a mistake in qualifying and flat spotted our tyres. It was a bit odd, because I hadn't even gotten them up to temperature yet and wasn't really pushing when it happened.
"I was pleased that we were still able to set pole in the session, despite running around with flat-spotted tyres. Even so, we can't risk running them in the races.
"If we have to start from the back, I don't think we're going to be able to catch James (Sera) or Kerry – but we'll see what happens."
The Audi driver currently sits third in the series points standings, seven behind leader Kerry Baily, after a less than ideal opening round at Wakefield Park in March.
Hossack has switched from Dunlop to Michelin tyres this weekend, and is also looking for an improvement in his driving form after Wakefield Park.
"We went back after Wakefield and had a look at all the times, and saw there was a gain to be had in changing tyre brands," he said.
"We've got a few new things on the car this year, including the different front end, so there are a few variables to sort through at the moment.
"I didn't drive as well as I would have liked at Wakefield. We had a bit of a brake issue as well which didn't help, but we got on top of that pretty quickly.
"We're sort of expected to win this year with Tony (Ricciardello) not running, and Des (Wall) not coming to Mallala. There are still some very good cars here though. Dean Randle's Saab (driven by Sera) and Kerry's Nissan are very quick, so it's going to be a good fight."
Saturday afternoon's Qualifying 2 and the PPG Gearboxes Dash for Cash sessions were both held in wet conditions, with more showers forecast for today.