Wade Cunningham grabs third Indy win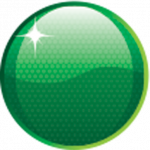 Wade Cunningham has won his third Firestone Freedom 100 at Indianapolis Motor Speedway in his first Indy Lights start for the year.
The New Zealander, racing for Sam Schmidt Motorsports, beat home American Charlie Kimball to win the biggest race on the Indy Lights calendar.
A former CIK-FIA World Karting champion, Cunningham started from second place alongside polesitter Pippa Mann, the first female pole winner in the 101-year history of the Brickyard.
Mann crashed out of the race in spectacular fashion after Jeff Simmons spun while racing with Martin Plowman (see video highlights below for vision).
Cunningham was pleased to hold out Kimball for the win, the fifth for Sam Schmidt Motorsports in this event.
"The whole time I thought Charlie (Kimball) was driving a smart race and hanging back," said Cunninghamn.
"I thought he was going to have something the last 10 laps. But really, his car wasn't good in the draft."