Sebastien Ogier leads the way in Portugal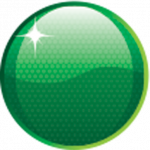 Citroen Junior Team driver Sebastien Ogier will enter day two of the Vodafone Rally de Portugal with a 26.6 second lead over Dani Sordo.
Ogier proved to be superior across five of the six stages contested during Friday aboard his Citroen C4. However, it wasn't until second-placed Sordo encountered throttle issues on the final stage of the day that he was able to gain a significant advantage.
While pleased with his performance on the opening leg, the 26 year-old is fully aware that Saturday's stages will be tougher given his unfavourable road position at the front of the field.
"Everything was okay today, almost perfect," said Ogier.
"I tried to push from the first stage to the last one to try to make the gap. I am happy with the gap and it would have been difficult to make it more. Now we are going to be first on the road tomorrow and I know that will be quite difficult."
Sebastien Loeb endured a tough morning due to his road position forcing him to clear the road of the loose surface gravel and as a consequence he finished the day third, 44.8 seconds off the lead.
Tyre wear was a major talking point throughout the day. Mikko Hirvonen elected to conserve the tyres aboard his BP Ford Rally Team entry during the middle stages, which cost him time – he finished the day in fifth.
"I was in no rush to catch the guys ahead because I knew third or fourth tonight would give me a good position in the start order tomorrow. I struggled with my tyres on the final two stages and I expect that tomorrow's roads could be even harder for them. Conditions this morning were OK, but the roads were really abrasive this afternoon and it was tough on the tyres," said Hirvonen.
"I believe I can fight for a top position. We'll know more after the first stage in the morning, because we'll know exactly how much the conditions will disadvantage the cars at the front throughout the rest of the day."
Another driver to ensure tyre issues was Petter Solberg. The 2003 World Champion fell from third to fifth after destroying his right-rear tyre with an all-out attack on the final stage of the day. Jari-Matti Latvala is sixth after admitting his hard-charging style had caused his tyres to wear badly.
One of the major retirements during the opening day was American Ken Block who rolled into retirement on stage four, he is due to restart on day two after an initial inspection of his Focus revealed only light damage.